Beautiful, "Perfect" bracelet
By
Alexis T.

(West Palm Beach, FL) - February 4, 2014 (
See all reviews by this customer
)
I gave this bracelet to my son's girlfriend for her 25th birthday. She's an aspiring actress in Hollywood, CA and believes in these words in her life. She loved the bracelet saying it was "perfect" and it fit both in style and words of wisdom. She was reallly happy with this bracelet!!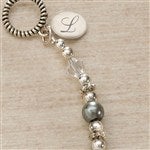 Sweet Bracelet
By
Kathy R.

(Eudora, KS) - May 19, 2013 (
See all reviews by this customer
)
This bracelet is a special keep sake for the special day with the year and initial, good quality!

Can't go wrong here....
By
Carole M.

(Wood Village, OR) - April 2, 2013 (
See all reviews by this customer
)
This item exceeded my expectations! It fit my step-daughter perfectly. I was so happy that she received her gift on time. It looked just like the photo. Very pleased with my purchase. I would purchase again.

Great Gift
By
Connie A.

(Spokane, WA) - May 7, 2012 (
See all reviews by this customer
)
The bracelet is beautiful. It's going to my niece for her high school graduation gift this year. Thank you for a quality product at a reasonable price.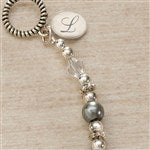 Dream,Believe,Aspire charm bracelet
By
gina W.

(westport, WA) - September 2, 2011 (
See all reviews by this customer
)
I spotted this bracelet while shopping for a gift.. i immediatley knew it was for me - It is soft, beautiful and the charms fit to a tee. i bought it for myself, haven't taken it off since i got it!! I have had many compliments on it and I plan to buy a couple more (as gifts and myself(:) i highly recommend this as a gift or for yourself. Personalization Mall, you have done it again!! thank you!!!

Very Elegant
By
Wayne T.

(Astoria, NY) - July 18, 2011 (
See all reviews by this customer
)
I purchased this bracelet for my best friend and she loved it. I was afraid it might feel and appear cheap but it did not. It was both elegant and sturdy and has convinced me to purchase more from PersonalizationMall.com

DREAM, BELIEVE, ASPIRE PERSONALIZED CHARM BRACELET
By
Jean M.

(Surprise, AZ) - July 8, 2011 (
See all reviews by this customer
)
Another quality item! My daughter loved the bracelet!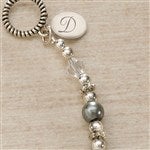 Graduation Gift
By
Shopper

(Lebanon, IN) - May 9, 2011
I got this bracelet for my sister for her graduation and it made her day!!!

great product bit pricey on S&H
By
Shopper

(Smyrna, DE) - May 28, 2014
I Love this item but I was not too happy with the cost of shipping and handling.

Very nice bracelet
By
Shopper

(Fredericksburg, VA) - May 14, 2014
I purchased 3 bracelets for my daughter and two of her friends for their high school graduation. The bracelets are lovely but 2 of the initials are off center. One is very off center. I don't have much time to send back and it is inconvenient to do so. Great price!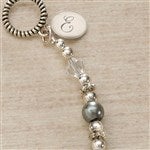 Cute Bracelet
By
Rosemarie G.

(Chicago, IL) - May 2, 2014 (
See all reviews by this customer
)
Got this for my niece's 8th grade graduation. It is a good weight for the price and pretty. Hope she will be inspired.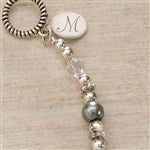 Backwards
By
Dolores U.

(Sinking Spring, PA) - March 9, 2012 (
See all reviews by this customer
)
I ordered this bracelet for myself. I had it personalized and everything about the bracelet is great except that the medal that my initial is on was put on the bracelet backwards so I had to take the initial hook ring apart and put it on the right way. Other than that, the bracelet is perfect! The speed in which I got the item was excellent! I will recommend your site to all!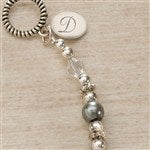 Bit Small
By
Michele J.

(russiaville, IN) - December 27, 2011 (
See all reviews by this customer
)
Thank goodness I purchased this for my daughter who is still a teenager. It fits her, but I'm not sure it would fit someone much larger than a med. Pretty piece, would have preferred to pick different colors.

Bracelet is nice but engraving is strange
By
Shopper

(Jasper, IN) - November 20, 2011
I love the look of this bracelet, however the engraving for the initial and year are engraved very lightly. You can barely read them, which doesn't match the other charms as they are black and very legible. I don't understand why the personalized charm is not the same way. If it was, I would have given it five stars.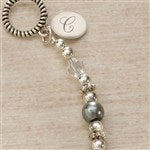 Thin Sliver engraved charm
By
Shopper

(Westminster, MD) - May 16, 2012
This bracelet all in all is nice however the engraved piece is a little cheap and thin considering it's the only item engraved on the bracelet.

charm bracelet
By
Shopper

(plains, PA) - January 15, 2012
i thought that the bracelet would have been bigger around the wrist. Not pleased with the quality of the bracelet.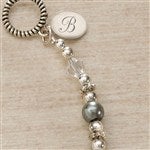 Just OK
By
Jody H.

(Cottage Grove , MN) - July 25, 2011 (
See all reviews by this customer
)
I ordered the Dream, Believe, Aspire bracelet for a friend who is moving from MN to DC -- the bracelet looks much better in the picture rather than in person. It is not represented very well in the picture at all - I'm actually not sure I will give the bracelet to her as it looks kind of cheap.

Terrible quality
By
joyce R.

(Peabody, MA) - December 15, 2012 (
See all reviews by this customer
)
I was so embarrassed by this gift. It was awful. The quality was so very poor. The bracelet was stiff and small. The personalized initial charm was rough around the edges, the beads were not as they looked in the picture. It really was like a prize you get at a carnival with tickets from a skew all game. I won't shop with you again. I am so upset.