very satisfied
By
Shopper

(Hialeah, FL) - February 15, 2013
Its good quality leather and opens nicely.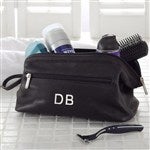 Not what I expected
By
Shopper

(Bluffton, SC) - February 13, 2013
I was disappointed with this toiletry bag especially given the price point (and even a little embarrassed when the recipient opened it up). The leather is supple, but the bag itself is small. The white embroidered block lettering is stark against the black and cheapens the look. The other items I purchased were fun and price appropriate (personalized welcome mat, cotton afghan); I should have stopped there.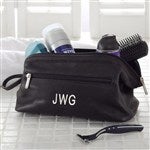 Very happy
By
Shopper

(Metairie, LA) - February 6, 2013
I bought this for a christmas gift. It's the perfect size for a man to travel with. I thought that the leather would have been a little thicker and better quality. But overall, perfect gift.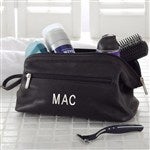 Perfect gift for the man who has everything!
By
Diana M.

(Gilroy, CA) - January 3, 2013 (
See all reviews by this customer
)
My husband loved his personalized holiday gift. Excellent quality! The monogram is perfect, great gift idea! The bag actually opens up and has quite a bit of room for toiletries. I would highly recommend this bag and would order it again.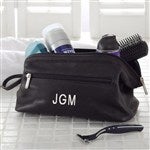 NICE
By
Shopper

(maylene, AL) - December 31, 2012
I ordered this gift for Christmas thinking it was a decent gift. I was really surprised when it arrived to see how nice it really is!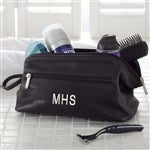 great gift
By
Rhonda G.

(Marrero, LA) - December 30, 2012 (
See all reviews by this customer
)
Have ordered many times and never dissappointed.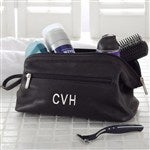 Nice but small
By
Shopper

(Palmdale, CA) - December 30, 2012
The toiletry bag was nice but smaller than the picture. The stitching was nice and even the quality of leather was nice but for the price the bag should have been larger. I recommend Personalized Mall put the measurements with this item or to let the buyer know item is smaller than picture.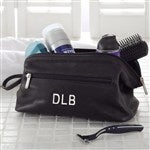 Very very sharp
By
Debra C.

(Warwick, RI) - December 26, 2012 (
See all reviews by this customer
)
This was purchased for a co worker that retired. He is planning on doing alot of traveling and he loved this travel bag. The personalization looked perfect in every way. I was proud to give this to him.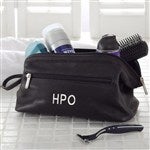 Fantastic Buy
By
Alexis R.

(Astoria, NY) - October 14, 2012 (
See all reviews by this customer
)
An early Christmas gift for my husband. he will definitely like this! its well made and as described.
It holds lots of stuff.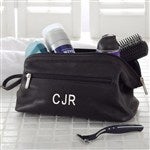 Excellent quality
By
Thomas S.

(Rochester, NY) - August 6, 2012 (
See all reviews by this customer
)
Very pleased with this toiletry bag. Fine quality.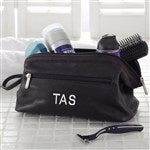 Thank you
By
Shopper

(New jersey, NJ) - June 8, 2012
I just got this product for my bf it was a nice.one thing i dint like it inside
It look cheap.but the leather has good quality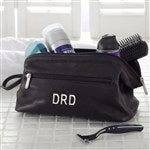 good quality
By
Ritu G.

(Stillwater, OK) - May 16, 2012 (
See all reviews by this customer
)
not only does it look good it has good space also. quality of the leather is nice, its a little bigger for my preference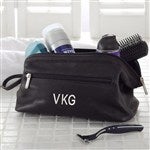 Wonderful bag!
By
Shopper

(Tulsa, OK) - May 7, 2012
Love it! More impressive than I thought it would be!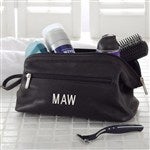 Toiletry Bag
By
Cherry C.

(Canada) - February 16, 2012 (
See all reviews by this customer
)
I love ordering from Personalization Mall. I am always pleased with what I receive. The quality is great! I think my husband will love this bag. It has the leather smell which I love and the personalizing is perfect - not too big not too small and it's good quality.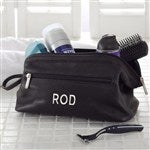 Loved the bag
By
Amy K.

(Helotes, TX) - February 15, 2012 (
See all reviews by this customer
)
Great bag. Great shipping. Wonderful gift box.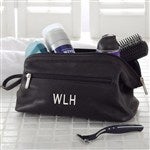 excellent gift
By
Shopper

(Gray , TN) - January 30, 2012
Great quality item, the leather looks expensive, the embroidery was perfect, slightly smaller than was expected.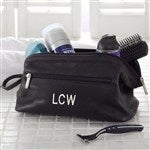 Small
By
Alyssa W.

(Louisville, KY) - February 19, 2012 (
See all reviews by this customer
)
Really like the bag, it's just smaller than I was expecting..... and the way it closes doesnt allow u to put as much stuff in it

Christmas Gift
By
Shopper

(Walnut Creek, CA) - December 26, 2013
Present for my boyfriend who does a lot of business travelling. Great product, turned out very nice. Smaller then I expected it to be.

Excellent Bag
Fits all (and I mean all) of my manicure accessories when I am travelling for business and even vacation. Soft leather and my initials came out great in the personalization!

Exceeded expectations
By
Shopper

(El Paso, TX) - January 12, 2012
The leather was incredible quality. Great product. Exceeded expectations.
Recipient loved it.

Great quality.
By
Shopper

(The Villages, FL) - July 20, 2013
I was very pleased with this travel bag. Nice soft leather with wide opening so you can see the contents. Only improvement I would suggest would be tread color option.

Another Hit!
By
Shopper

(Orlando, FL) - June 17, 2013
Product is awesome. Love the soft, quality leather. This was another winner - Dad loved his father's day toiletry bag. Thanks personalization mall for another quality product.

Love it!
By
Shopper

(Great falls, VA) - April 26, 2013
Very good quality ,love love love it!

Great toiletry bag!
By
Shopper

(Titonka, IA) - December 27, 2013
We purchased these for Christmas gifts for two of our sons, ages 26 and 23. They both have very good taste and like "quality" things, and they love them. The leather is very soft, and the bag stands up and stays open which is a great feature.

Great gift for my Dad for Father's Day
By
Shopper

(Little Rock, AR) - June 17, 2014
My dad needed a new toiletry bag and I wanted it to be unique since I purchased it for Father's Day. It was a huge success!!!

Nice
By
Carma W.

(Kingwood, TX) - May 8, 2014 (
See all reviews by this customer
)
My husband loves his bag. Only uses it when we travel. He loves how it opens up.

Well Made Travel Bag
By
Sheri H.

(Garden Ridge, TX) - January 28, 2014 (
See all reviews by this customer
)
Good quality bag and very handy that the top stays open for easy access.

Great buy
By
Shopper

(McAllen, TX) - March 9, 2012
I really liked the texture of the leather and it was just the perfect size for my boyfriends travel items.

Great Quality
By
Shopper

(Omaha, NE) - February 15, 2012
This bag was perfect, just what i thought it would be. Good quality, very durable and just the right size! My husband loves it!

Looks great
By
Shopper

(Vista, CA) - February 4, 2012
Love the material and bag itself. The monogram looks good too.

Great travel piece
By
Shopper

(Colorado Springs, CO) - August 6, 2012
Bought this as a surprise for my husband as he's been complaining about his old one for years. He was pleasantly surprised and loved that it had his initials on it.

Looks Great!!!!
By
monica H.

(Dunlap, CA) - March 25, 2013 (
See all reviews by this customer
)
Can't wait to give my husband his new bag on his birthday!!!Everything I expected! Thanks. The wife.

Striking Bag
I was quite impressed by the stunning character of this toiletry bag. The leather is incredibly soft and durable at the same time. It's definitely a travel essential!

Excellent Bag!
By
Shopper

(Taylors, SC) - December 10, 2012
I bought this bag for my husband, who uses it on trips for business and for trips to the gym. He is very impressed with the look of the bag and with the size--it holds all of his toiletries.