Very nice
By
alexis C.

(belleville, NJ) - January 13, 2013 (
See all reviews by this customer
)
At first i was a little scared cos i was unsure on if this was legitimate or not.. but then when my orders came in i was in love !!! Literally so nice , just a tad blurry but barely noticeable. Also, you need a case to insert this slate in, but you can get it at the mall for 10$. Otherwise this was a very good deal! :p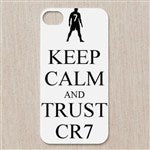 Chipped photo insert
By
Kimberly D.

(Staten Island, NY) - January 11, 2013 (
See all reviews by this customer
)
The first time I tried to insert this into my case (on the same day I received it), the back chipped. I called Personalization Mall and they agreed to send me a replacement immediately. All I had to was send them a picture of the chipped case. Great service! I have not received the replacement yet, but have also ordered others with no problems on them.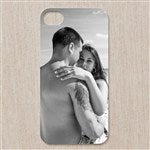 Nice idea but I bought the wrong product
By
Anthony B.

(Lake Grove, NY) - December 26, 2012 (
See all reviews by this customer
)
I have ordered tons of items from Personalization Mall and I have referred many people to this site and this item was such a great idea. Unfortunately, it was a gift for my wife and she got the I phone 5 and this case is for the I phone 4. Not knowing much about these phones (I am a Samsung guy), I trusted a review that I read saying the cases were the same size. Dead wrong. I would have given 5 stars if not for that problem. I am left with something I cannot use and since it is a personalized picture, I cannot get rid of it either. Oh well and so it goes. I should be more careful before ordering a personal item. That being said, the product came as described and the photos I uploaded printed beautifully.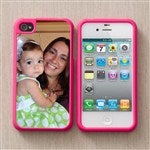 Photo iPhone Case
By
Shopper

(North Huntingdon, PA) - December 20, 2012
Love the case! Can't wait to give it as a gift to a new mommy! Wish the photos would've turned out a little lighter.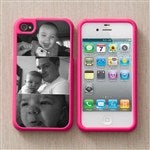 Overall happy with it
By
Angela H.

(Des Moines, IA) - December 9, 2012 (
See all reviews by this customer
)
Overall I like the case. My phone has been dropped twice now and it's held up fine. I like the picture I just wish the colors were more even. On the actual case, the pink background has almost taken over the picture and even my daughters skin is extra pink and blotchy which I'm not to thrilled about but in the end I have a phone case with my daughters picture on it and that's what I wanted.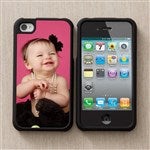 iphone 4 photo insert
By
Shopper

(Sacramento, CA) - August 4, 2013
It would be nice if it come on a case. Providing the sticker or glue so we can put it on the phone or case wpuld be nice too, a long with inagructions on how to put put it on.

The photos were blurry
By
Leila V.

(Las Vegas, NV) - December 8, 2012 (
See all reviews by this customer
)
I was so excited to get costum case if my kids and when I downloaded very High Res pics I wasn't worried about the quality. But when I got it in the mail, the pics were blurry and the faces weren't crystal clear. :(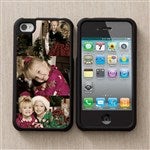 ok
By
Shopper

(New Milford, CT) - November 28, 2012
the pictures came out amazing but i must of read it wrong because i was expecting an actual case, not the back for one. As long as it's what you want, it's a good product.

Nice quality picture but case is flimsy
By
Joslyn P.

(Clifton, NJ) - December 27, 2012 (
See all reviews by this customer
)
I ordered the photo collage iPhone case as a christmas gift for my daughter. I did not realize from the description of the product that this is 2 separate pieces; the photo insert and the outside case to hold the picture in place. I received the photo insert prior to christmas. It was a good quality photo but the company did not sent me the case to hold the picture in place until after christmas so that was disappointing. (and I had to call to get it)

When I received the case, not only was I disappointed that I received it after christmas but its a flimsy case and not very study. Had I known this, I would not have ordered this product.

iphone case
I just got this and its flimsy and cheap

Poor quality
By
Shopper

(Crown Point, IN) - January 10, 2013
Bought case for birthday present and broke as soon as we tried to put it on the phone. Loved the idea but quality not good. Disappointed.

Broke within 5 minutes of receiving
By
Shopper

(Los Angeles, CA) - December 27, 2012
What a poorly made product. The case snapped when we were trying to put the phone in. The picture plate is nice so we are going to superglue it on another case. But very disappointed overall.