Thank you
By
Geneva G.

(MIAMI, FL) - September 19, 2014 (
See all reviews by this customer
)
My husband was really happy with his birthday gift from me... I personally design my mug for him in this site.. And not only for my husband, I made 2 more for my mother in law's birthday present and she was so happy and she told me that I am her favorite daughter in law hahhahaha thank you pesonalizationmall.com..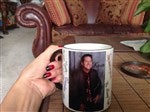 Ya Gotta Love Great Work!
I have ordered 7 personalized mugs in the past month or so, all of them were just great, well one was bad, I left a letter out of the name. My bad. I kept it for the photo and ordered another one. We cerebrated our 10th anniversary of camping in the desert at Big Bend in Texas. We are older now and can't make the trip. The beautiful cups keep us together in memory. Thanks guys... I have more to order from you yet.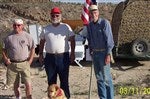 items i like
By
Elton M.

(Walker, LA) - July 12, 2014 (
See all reviews by this customer
)
prodect was better than expected,design looks great and the service is excellent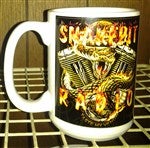 Great job
By
Linda W.

(Texarkana, TX) - June 14, 2014 (
See all reviews by this customer
)
I was delighted with the cup! They took the image I sent and make it look even better. I was concerned that it would look "homemade" but it was perfect. Thanks for making my gift so special!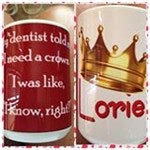 70th Birthday
By
John A.

(Sarasota, FL) - May 30, 2014 (
See all reviews by this customer
)
Excellent quality and rapid delivery at a good price.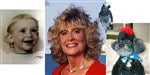 people with everything don't have a chance
By
Shopper

(Fort Pierce, FL) - April 8, 2014
These people do an outstanding job of actualizing your imagination on quality products.
In other words, you get what you thunk of. I now have a place to get unique gifts for the person that needs none.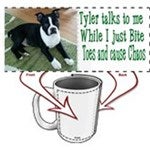 #15 Thurman Munson
By
Wanda G.

(Burlington, VT) - April 5, 2014 (
See all reviews by this customer
)
If you are a diehard Yankee fan especially for Thurman Munson this mug is for you. Has a picture of him in his uniform on one side and his retired number from Yankees Spring Training. A must for any diehard fan.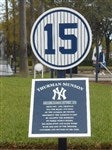 Happy customre
By
Sandra K.

(Port Charlotte, FL) - March 18, 2014 (
See all reviews by this customer
)
This item was a gift so I have only seen photos of the finished product but the recipient is pleased with it. I was impressed with the speed of production and delivery. Great item and service for the price. Will shop here yet again!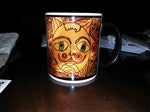 Military Unit Mugs
By
C.L. C.

(Venus, TX) - March 10, 2014 (
See all reviews by this customer
)
I wanted to have some mugs from the units I serviced with, so I designed them. The PMall folks done an excellent job. These folks are professionals in my book. Now the mugs are setting in my memory case for all to see. Hope to do more business with PMall. Thanks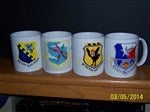 Mugs for Veterans
By
C.L. C.

(Venus, TX) - March 3, 2014 (
See all reviews by this customer
)
I ordered mugs for the Vietnam buddies from the our maintenance unit. As always the mugs were excellent and the design came out perfect. They were very pleased with the mugs and the work applied on the quality of mugs. Thanks PMall for your dedication to excellent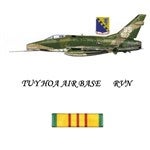 It's mine
By
Shopper

(Fort Pierce, FL) - March 2, 2014
Cup was exactly what I designed and expected.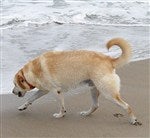 Gift
By
C.L. C.

(Venus, TX) - February 11, 2014 (
See all reviews by this customer
)
The mugs I received were of excellent quality. They were for the daughters of a fallen comrade as a memory to him. Am planning on ordering more mugs for our Vietnam Reunion. The price is reasonable.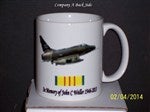 Paul's coffee mugs
By
Paul F.

(Lehigh Acres, FL) - February 8, 2014 (
See all reviews by this customer
)
The artwork on these mugs is magnificent.
I have the set of four on display as a center piece on my dining room table.
This is one of the picture that is on one of the mugs.
The mug is excellent quality ceramic and is heavier than other mugs I have.
If you are looking for something special for yourself or Valentine's Day, go with a personalized mug, or two.
A special thanks to the artist(s) that worked on my mugs.
Paul.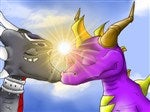 great product
By
catherine C.

(philadelphia, PA) - November 17, 2013 (
See all reviews by this customer
)
I ordered the coffee mugs and downloaded a not too clear picture, but they cam out beautifully !!! I will order again in the near future...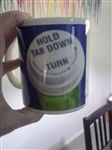 GRREAT!!!
By
Rita P.

(Angleton, TX) - October 1, 2013 (
See all reviews by this customer
)
We ordered two of these. One was for my husband now, and the other was for his uncle in England. We could not be more pleased. Everyone who has seen them has commented how nice they are.

I have put my husband's cup in the dishwasher several times and it came out with no problems. I do make sure I put it on the top rack.

The service we received was exceptional. We ordered one evening and chose fast shipping and within two days they were at our door.

Thank you so much!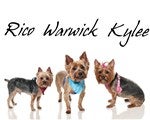 perfect personalized gift
By
Rachel C.

(Owatonna, MN) - September 6, 2013 (
See all reviews by this customer
)
my boss is a big coffee drinker, and i am not the least bit humble when it comes to my work, so i decided to create for him a cup about how he has the world's greatest assistant, for his birthday! he loved it so much he uses it every day. physically creating the design was incredibly easy and when it arrived (much sooner than expected), it looked beautiful.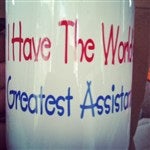 The pictures are vertically stretched
By
Shopper

(ansonia, CT) - May 17, 2013
I don't like it very much because the pictures are stretched on the 15 oz. mug. Maybe it looks better on the 12 oz mug.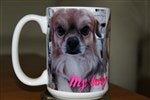 Best Company!
By
Patricia S.

(Tucson, AZ) - May 16, 2013 (
See all reviews by this customer
)
I ordered a mug with my son's drawing on it. To say I'm happy is an understatement! The colors are vibrant, the print size MUCH larger than other companies, and the reproduction was true to his original cartoon. I actually was in tears when I saw it; it was THAT GOOD! You can bet I'll be back to do more (he draws a lot!), and tell all of my friends!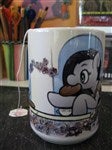 A Great gift Fast
By
Shopper

(ENFIELD, CT) - April 15, 2013
The photo cup I ordered was very high quality. The order was processed MUCH faster than any other vendor. I will definitely look to personalizationmall.com first for future gifts.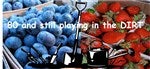 Unique and personal
I made a custom mug as an anniversary gift for my husband. I put our picture, our anniversary date and custom messages and graphics. When it arrived I was thrilled with the quality and how unique this gift was. I would recommend this for anyone looking for a gift that is extra special.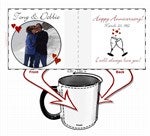 Perfect Gift, Great Quality, Quick Delivery
By
Roger S.

(San Francisco, CA) - October 28, 2013 (
See all reviews by this customer
)
Pretty much what my review title says. Thumbs up and truly a high-five star rating!

A wonderful, unique and practical gift. Whether close friends, family or associates. My order was one of the gifts for a friend of many decades. I took our tyke pic, edited to sepia/brown tones for a classic feel, and designed it for front and back. A sentimental and meaningful gift, as well.

I will order ahead of time for Xmas now. And might uue (2) different pics on one cup, no titles. Gonna beat the rush on this and takes care of a few names on my gift list. Whether a present itself, something included in/with the cup, part of a set of gifts for someone, or a set of cups for couples or a family.

Coffee Mug
By
Shopper

(Hopkins, MN) - November 15, 2013
The mug was perfect! Exactly what I wanted and it was received well before my expectations. Nicely done. Thank you.

Looks Great
By
Veronica J.

(Schuylkill Haven, PA) - November 18, 2013 (
See all reviews by this customer
)
I was very happy with the way this mug turned out. As always Personalization.com did a great job and got it here fast. This is my "turn to first" place to shop when I need a unique gift.

wonderful~
By
Shopper

(eugene, OR) - November 8, 2013
I recently received the customized mug I had made for my boyfriends birthday, and I am very happy with it and so is my boyfriend. the color was so vibrant and the quality was fantastic!!! will definitely order from here again!!!

Very happy with my purchse!
By
Alice A.

(Spartanburg, SC) - November 15, 2013 (
See all reviews by this customer
)
the website was great to work with! The mug I purchased had a picture on it that was very clear and well placed! I will order from this site again!

A Great Gift
By
Louis C.

(Lancaster, PA) - August 17, 2013 (
See all reviews by this customer
)
The "Design your own mug" met all of our expectations. We had a question regarding the text. Got to chat with a rep online and she solved our problem immediately. Thank you for the product and the quick delivery.

Best mug ever!
By
Penny B.

(Stanton, CA) - August 20, 2013 (
See all reviews by this customer
)
I was very pleased when I got this mug. The picture was printed better than expected. The gloss was amazing! The heaviness let you know that it's not a cheap product. I kept taking it out of the box to see how beautifully crafted it is.
It was created for a sports fan but, I would be just as proud, probably more so, to have a family photo printed on it & send it to my brother in the service.
Thank you!


The size is perfect
By
Teresa T.

(Martin, GA) - September 17, 2013 (
See all reviews by this customer
)
As always Personalization.com shipped the product exactly like I wanted it!

SO AWESOME, Great gift
It is my boyfriend of 7 months today and i got the mug with black rim and handle, for him as a gift! he loves his coffee and his Subaru, which is my a designed it the way i did, he lite up like a child on Christmas and i knew it was perfect right then and there, thank you so much for being apart of my life PERSONALIZATION MALL !!! you made him happy and me a very satisfied customer!

wonderful
By
Andrew P.

(Ravenna, OH) - August 12, 2013 (
See all reviews by this customer
)
The mugs were very nice as was the printing, they were a great finished product that we will be happy to share with our family.

Love it, love it, love it!!!
By
Heather C.

(Grove City, OH) - August 17, 2013 (
See all reviews by this customer
)
I've been shopping with PM for a long time and I love the new options. Love the larger mug and the upload and drag feature. Super easy. Turned out great!!! I'll be back again and again for more.

great product and fast shipping
By
Brittany E.

(Los Angeles, CA) - October 18, 2013 (
See all reviews by this customer
)
I was impressed I could personalize my mug so easily and for such a low cost! I used the cheapest shipping and it arrived in less than 5 days after completing my order perfectly in tact. I will definitely order from them again.

Quick Shipping, item looks great
By
Shopper

(Long Beach, CA) - October 21, 2013
Item arrived very quickly and the appearance is exactly as expected from the online personalization view.

Loving It
By
Shopper

(Chesterfield, MI) - October 22, 2013
Love this!! It will be the perfect gift for someone special. Fast Delivery. Excellent product

great gift
By
Debra Z.

(Los Angeles, CA) - September 22, 2013 (
See all reviews by this customer
)
Designed mugs with an expression we found amusing on our summer vacation. Made a great gift for the family we befriended on our trip. The order was completed and shipped in what seemed like no time at all! Will definitely use this company again.

Create your own mug was excellent!
By
Helen B C.

(Danville, CA) - October 4, 2013 (
See all reviews by this customer
)
Very easy to add text/photos and the finished products are wonderful. Can't wait until Christmas when they will be gifted! thanks!

Definitely recommend this product!
By
Shopper

(Baltimore, MD) - October 18, 2013
Love the freedom this product has in creating my own design. Able to put multiple pictures and words wherever I wanted, with whatever size/ font I wanted. VERY happy with product, and it shipped to me incredibly fast.

Great personal gift
By
Shopper

(Humboldt, TN) - November 20, 2013
If you're stumped for what to get friends or family, these mugs are the answer. We chose from the large variety of 2 - 9 photo mugs and gathered a variety of photos from Facebook, personal files, etc. You DO need to learn whether the mug you like takes square or rectangular photos. That was the most frustrating part of the process, but once we got that right, the process was great! As always, the mugs were delivered quickly, and they are exactly what we hoped for! The reproduction of the photos is excellent. One of 5 mugs arrived broken. We called CS and within a matter of days, the replacement mug arrived. By our standards, PMall is a fantastic place to get gifts. We have never been disappointed with what we ordered, the value of what we got, and the speed with which it arrives. How do they get personalized items produced and shipped out so fast?!

Just what I wanted to get for my Dad from his grandchildren
By
Shopper

(St. Charles, MO) - December 20, 2013
Nice looking mug

Fantastic
By
Shopper

(Mullica Hill, NJ) - December 20, 2013
I was so pleased with this. The best part was ability to add text with the photo I placed. Other sites did not offer that. My friends all loved them. I did not see it but maybe I did not look hard enough but I wish I had option to send to multiple addresses.