great product
By
catherine C.

(philadelphia, PA) - November 17, 2013 (
See all reviews by this customer
)
I ordered the coffee mugs and downloaded a not too clear picture, but they cam out beautifully !!! I will order again in the near future...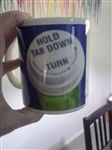 GRREAT!!!
By
Rita P.

(Angleton, TX) - October 1, 2013 (
See all reviews by this customer
)
We ordered two of these. One was for my husband now, and the other was for his uncle in England. We could not be more pleased. Everyone who has seen them has commented how nice they are.

I have put my husband's cup in the dishwasher several times and it came out with no problems. I do make sure I put it on the top rack.

The service we received was exceptional. We ordered one evening and chose fast shipping and within two days they were at our door.

Thank you so much!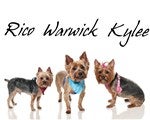 perfect personalized gift
By
Rachel C.

(Owatonna, MN) - September 6, 2013 (
See all reviews by this customer
)
my boss is a big coffee drinker, and i am not the least bit humble when it comes to my work, so i decided to create for him a cup about how he has the world's greatest assistant, for his birthday! he loved it so much he uses it every day. physically creating the design was incredibly easy and when it arrived (much sooner than expected), it looked beautiful.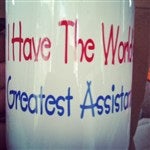 The pictures are vertically stretched
By
Shopper

(ansonia, CT) - May 17, 2013
I don't like it very much because the pictures are stretched on the 15 oz. mug. Maybe it looks better on the 12 oz mug.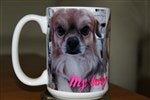 Best Company!
By
Patricia S.

(Tucson, AZ) - May 16, 2013 (
See all reviews by this customer
)
I ordered a mug with my son's drawing on it. To say I'm happy is an understatement! The colors are vibrant, the print size MUCH larger than other companies, and the reproduction was true to his original cartoon. I actually was in tears when I saw it; it was THAT GOOD! You can bet I'll be back to do more (he draws a lot!), and tell all of my friends!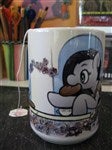 A Great gift Fast
By
Shopper

(ENFIELD, CT) - April 15, 2013
The photo cup I ordered was very high quality. The order was processed MUCH faster than any other vendor. I will definitely look to personalizationmall.com first for future gifts.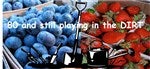 Unique and personal
I made a custom mug as an anniversary gift for my husband. I put our picture, our anniversary date and custom messages and graphics. When it arrived I was thrilled with the quality and how unique this gift was. I would recommend this for anyone looking for a gift that is extra special.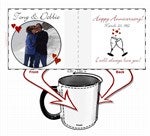 A KEEPER
By
HOLLY R.

(SAN DIMAS, CA) - May 15, 2013 (
See all reviews by this customer
)
WE LOVE IT. I DESIGNED IT FOR MY HUSBAND BECAUSE HE DRINKS ALOT OF COFFEE, AND HE LOVES IT TOO. IT CAME OUT JUST THE WAY I WANTED IT. I WILL BE DESIGNING MORE THINGS AS PRESENTS FOR FRIENDS AND FAMILY. DON'T MISS OUT ON A GREAT KEEPSAKE.

Personalized mug
By
Shopper

(Oshkosh, WI) - April 26, 2013
I loved the way it turned out! I created the mug for my boyfriend for our 2 year anniversary with pictures of us throughout the years. It looks really great and shipped really fast! I recorded it the same week I ordered it. I would definitely order from this site again!

Quick, easy and quality
By
Shopper

(Titusville, FL) - May 3, 2013
First time using this and it was easy to work through the design process. And the results were exactly what I had wanted. Plus the product was ready to ship in a day or two and I passed a large order of mugs. Worth every penny for a special occasion.

great cup of coffee
By
Shopper

(South Orange, NJ) - May 6, 2013
It was a gift. it did not take a long time to make how I wanted to be .. everybody loved it ..

If you're skeptical, don't be.
By
Shopper

(Peyton, CO) - June 23, 2013
This was my first purchase from here, I was getting a personal mug for my tea loving, artist of a sister and decided to put one of her favorite drawings on a mug as a birthday present. Initially I was skeptical of quality while designing (and for $18 including shipping, such a cheap price for something personalized was also skeptical). But I ordered it, they had it made and shipped out in two shakes and when it arrived it was just perfect. The printing was excellent and of such high quality, the cup itself is well made and glossy. Honestly, I would have probably paid more the same quality anywhere else. My sister was thrilled btw. My only issue is they don't put enough details on the description (Dishwasher safe? Microwaveable? [I'm assuming yes, no issues so far for us]). Also, in the design part I was considering doing a panorama picture but I don't know if it would be cut off and I just didn't have a lot of clarification on that. Still, very, very pleased. Thank you! -SJ

perfect
By
Shopper

(olympia, WA) - June 18, 2013
Personalized cups for my whole family-after I got pregnant with my first. Cups said Grandma to be, uncle to be etc. My mom cried when she opened hers, everyone was surprised and overjoyed, and now they get to re-live the moment every morning when they have a cup of coffee. I wil come back again and again. THe quality is perfect

Perfect!
By
Vinette T.

(Roswell, GA) - June 24, 2013 (
See all reviews by this customer
)
I customized this gift for my dad on Fathers Day and he absolutely loved it!!

Extremely pleased
By
Shopper

(New York, NY) - June 28, 2013
As a gift for my daughter's teacher's I had her draw a picture, scanned it and used it for the design of the mug. We ALL loved the results.

Perfect!
By
Vinette T.

(Roswell, GA) - June 24, 2013 (
See all reviews by this customer
)
I customized this gift for my dad on Fathers Day and he absolutely loved it!!

Mothers Day Gift
By
Deborah L T.

(Culver, OR) - May 18, 2013 (
See all reviews by this customer
)
I purchased the mug that I personalized at the last minute of course thinking it would be a gift that I could give my Mom but it probably wasn't going to be of any quality, I mean how could it being only days away from Mothers Day and being promised it's arrival in time for the big day. Wow, to my surprise it was personalized and shipped in a matter of two days. When I received it I couldn't believe how nice it looked and it was even in a nice box. My Mom loved it, no one was ever the wiser that I actually waited till the last minute to order it. The quality was so impressive. I definitely have the personalization mall on my gift giving list of shops.

The Perect Gift
By
Sheila G.

(Sacramento, CA) - May 17, 2013 (
See all reviews by this customer
)
I was looking for the perfect birthday gift for a special friend. I wanted it to be personal & have special meaning for him. I came across Personalizationmail in my search on the web. I started with the mug & was able to create the PERFECT gift ever. When I received the mug I was a little nervous but I was so pleasantly surprised by the beautiful mug I received. I was so excited I couldn't wait for his birthday I gave it to him immediately. He was overwhelmed by the gift & said he'd never had a more perfect birthday present. Happiness all around. I highly recommend everyone to try Personalizationmail for whatever you're looking for. Thank you Personalizationmail for a job WELL done. My only regret is that I was so excited I forgot to take any pictures.


Personalized Coffee Mug
By
Ana C.

(Torrance, CA) - May 19, 2013 (
See all reviews by this customer
)
I designed a coffee mug for my niece's graduation. I was able to make the perfect mug for her: pink lettering with a jpeg of a piggy I found online. The design process is easy and actually pretty fun! The mug came quickly and looks amazing.

Very Happy
By
Shopper

(Eagle, WI) - June 10, 2013
I was nervous designing my own mug but it turned out great!

great, cheap gift
By
Shopper

(CLIFTON, VA) - June 10, 2013
It's a big size mug, for a great price - and the recipient LOVED the personalization part!!

Awesome!
By
Shopper

(Delaware, OH) - April 16, 2013
I was not expecting to get a cup that looked as good as mine. This won't be the last time I get a gift from this website. Never disappointed.

mothers day mug
By
Shopper

(somersworth, NH) - May 14, 2013
My mother Loved it! The only thing that I was disappointed by was the
Lettering going right through the picture. It was a good thing that I went
With a light color so it wasn't all that bad on the picture. Just glad
My mother loved it!

Product feature that I disliked
By
Veta G.

(North Huntingdon, PA) - April 15, 2013 (
See all reviews by this customer
)
The mug was really nice with nice coloring, however the logo was a bit more spread out than I had expected. I thought it would have been on one or both sides of the mug and not just sized and spread out across the entire mug. Still was very nice for the price.

Great first experience at Personalization Mall
By
Shopper

(Hidalgo, TX) - June 30, 2013
I loved the outcome of my own personalized mugs.
They were a gift and my parents were greatly suprprised and love their mugs

The only thing I didn´t love is that the image is a tiny winny blurry, so I would love to see specs on the image to upload since it was a good resolution of 300 dpi



Design Your Own Personalized Coffee Mug- 11oz. Black Handle
By
Barbara L.

(Pittsboro, NC) - June 18, 2013 (
See all reviews by this customer
)
I have ordered many items from this company and have always been very happy with all of them. But for this particular mug, the photos came out far darker on the mug than the photos that were uploaded. When I called the company to ask them to redo it, they told me the photos had a dark background that in the printing process reflected onto the rest of the photo, making everything darker. And because the mug is a "Design your own" style, they cannot go in and change the photos to lighten them up since the artwork is not saved in this file as it is with their other items. "Design your own" is a specific category whose files are handled differently.

The lesson here is to be aware that if your background is dark and there is no lightness around the darkness to balance out with the faces and lighter areas of the photo, the whole photo will print up too dark on the mug. Make sure you lighten dark backgrounds to keep this from happening.

Mug
By
Shopper

(Forked River, NJ) - July 19, 2013
I rated the mug a 3 only because I could not see the design actually around the mug before ordering, (like ornaments that you can see ahead of time). If I could have seen how the design would look on the mug, I would have made it a little shorter and a little narrower so it would have looked much, much better.

Coffee Cup
By
Michael S.

(Roanoke, TX) - June 18, 2013 (
See all reviews by this customer
)
I have ordered before for this company with nice results, but this time I did not like the placement of the picture on the cup. It showed that it should facing you, but ended up on the end where you couldn't see it.

design your own mug
By
Jodi F.

(Ijamsville, MD) - April 9, 2013 (
See all reviews by this customer
)
The quality was great and fast turn around. I would use this company again!!
More than worth the money!!

Cute and Personalized
By
Janey C.

(Big Island, VA) - April 5, 2013 (
See all reviews by this customer
)
The cup is really cute. I hope the personalization holds up to many many washes. I love that the design/words are able to be whatever you choose. It's a great gift and I think the recipient will love it as much as I do.

MUG
By
Veta G.

(North Huntingdon, PA) - September 16, 2013 (
See all reviews by this customer
)
Nice mug for the price.

Very pleased!
By
Shopper

(Philadelphia, PA) - April 1, 2013
I ordered personalized mugs to let my sisters know they are going to be Aunt's. They were easy to design online, arrived on time, and look fantastic. I will definitely come back to order more personlaized gifts in the future

Great mugs
By
Shopper

(Longs, SC) - March 3, 2013
I designed & ordered 2 personalized coffee mugs ,
with pics of "Spanky" my in-laws dog.
Easy to create & a good price. Very prompt
delivery also!

Great image reproduction and fast fast fast.
By
Shopper

(Watchung, NJ) - April 10, 2013
I was very pleased with the quality of the reproductions from my art work onto mugs and not only that I was so surprised at how fast they arrived. thanks.

Great gift
By
Shopper

(Fresno, TX) - April 8, 2013
Personalized coffee mug was a great gift. The picture transfer was great and the mug is very good quality.

Happy
By
karen S.

(sewell, NJ) - October 27, 2013 (
See all reviews by this customer
)
Recipients of the gifts ( 2 mugs) were very pleased. Would do it again. I recommend.

Great!
By
Shopper

(Atlanta, GA) - October 8, 2013
The mug turned out great. The picture was a little darker than I anticipated, but overall, it looked great!

"Front" is back if you're right handed
By
Shopper

(Redding, CA) - December 7, 2013
This mug came out looking very nice. The black handle and rim looks very sharp. It is a smaller mug than I was expecting, but that's on me, I guess, as I didn't really know what 11 oz. equals in size. If you're wanting a good sized mug, this isn't it -- more like a smaller cup. Also, be aware that the picture you load first will end up on the back if you're right handed. Mine is not how I wanted it because of that, but it still looks nice. Very good price.

Good quality and fast shipping
By
Shopper

(Baltimore, MD) - November 4, 2013
This was created as a gift for my husband. The creation process was simple and the step-by-step prompts made it effortless. I am sure that he will enjoy his new personalized mug!

Anniversary present
By
Loretta B.

(Hanford, CA) - July 1, 2013 (
See all reviews by this customer
)
Second time ordering and I am so pleased. The quality and pictures come out perfect. Great gifts and memories. Will continue to order more items in the future.