Great gift.
By
Jessica L.

(Texas, TX) - February 19, 2014 (
See all reviews by this customer
)
I made a shirt for my fiance for Valentines day and he loved it. The only reason I didn't give it a five star was because the color just looked a little different than I thought it would, but otherwise the it was great.

Design Your Own T Shirt
By
Shopper

(Gambrills, MD) - February 12, 2014
This is such a great offer, you can put what ever you want on these T Shirts and the price is much more reasonable than any other place I checked for only ordering a single T Shirt. When I placed the order it did say that my picture was grainey but it came out great. I loved it and so did my grandaughter whom I bought the T Shirt for.

T-Shirt for sister
By
Shopper

(Burleson, TX) - February 3, 2014
I got a t-shirt for my sister with a collage of all of her kids and it turned out great! we all love it and now I want one for myself.

shirt was nice
By
Shopper

(Isanti , MN) - December 26, 2013
I loved this shirt but on the sample when I designed it I could read the writing a lot better then when I received it so I would just order block writing next time or something maybe not as fun as the funky writing I did.

Quality Product
By
Shopper

(new hope, PA) - December 14, 2013
Shirt arrived promptly and looks great. Quality of item is first rate!

T- shirt for my husband
By
Denise H.

(Defiance, MO) - December 12, 2013 (
See all reviews by this customer
)
Love the idea of being able to personalize a t- shirt with anything. Only problem I had was I wanted the saying higher up on the shirt and couldn't get it to move up. Nice quality shirt though

Good for the money you spent
By
Shopper

(Fairfield , IA) - September 9, 2013
Not too bad for the money spent. Wish I had more freedom in designing it though.

Custom TShirt
By
Clifford F.

(Middlebourne, WV) - July 17, 2013 (
See all reviews by this customer
)
Nice shirt, came exactly how we wanted it, the only flaw was the shirt was a little smaller than the size indicated, so order a size bigger.

Consider your Font Color
By
Linda A.

(Petal, MS) - June 19, 2013 (
See all reviews by this customer
)
This is a fine quality shirt, very soft material; however, the blue is MUCH darker than it appears in the preview, so you need to make sure to pick a very light colored font (like WHITE) in order for it to show up clearly. The default font is set to black, and I didn't really think of changing it because the black showed up fine in my preview; however, when the shirt arrived, you could barely see the print and I had to reorder. Lesson learned: next time I'll make sure to consider the font color more carefully. Otherwise, great product.

Preview artwork carefully
By
Shopper

(Monroe, NC) - June 11, 2013
I love personalization mall. I have ordered many things and wii continue. This "design your own" t-shirt was perfect EXCEPT that the artwork was too low on the shirt and the recipient will not be able to wear it. I approved the artwork itself but didn't pay attention to its actual location on the shirt I guess.

Nice personalized gift
By
Tara W.

(Visalia, CA) - May 16, 2013 (
See all reviews by this customer
)
I was satisfied with the item which was purchased as a gift. Overall, it was of decent quality ('above average' yet not 'the best' hence my 4 rather than 5 star rating). Shipping was very prompt and the price was right. I'd certainly do business with this company in the future.

photo tee
By
Shopper

(Derby, NY) - September 2, 2013
The photo turned out great but the tee shirt itself is extremely long and doesn't fit well at all. Would not order again because of the fit.

Nice shirt but so BIG!
By
Shopper

(Phoenix, AZ) - June 3, 2013
I like how the two shirts turned out but XL is really huge so I hope they will shrink a bit.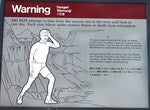 Letters
By
Cheryl D.

(Dunn, NC) - March 3, 2014 (
See all reviews by this customer
)
I got my T-shirt today, but could not see the writing on it. I did a dark blue shirt with black letters, but I could see the letters good on my preview before ordering, unfortunately I could not see them on the t-shirt. My future husband was very happy with it, so we decided to hang it up in his studio and re-purchase another T-shirt in a different color. He was happy, so I was happy, thanks a lot we will continue to purchase with Personalizationmall.com


Came out great but shrank
By
Shopper

(Noblesville, IN) - June 22, 2013
I loved this shirt, but even washing it the way it was suggested caused it to shrink. It was a Father's Day present for my husband that matched my daughters shirt I bought. He didn't even get to wear it once. Now it no longer fits.

Grainy
By
Brenda M.

(Katy, TX) - June 13, 2013 (
See all reviews by this customer
)
The picture on the shirt turned out very grainy - you cannot make out the detail in the picture at all

Design your own
By
Shopper

(Wellsburg, WV) - June 24, 2013
I was very unhappy with the T shirt. I ordered two for grandfathers and the picture was of good quality but on the shirt it was extremely dark and you can't see the picture clearly. I felt is was not a good product.

the photo on the shirt was too dark
By
Shopper

(belleville, NJ) - May 26, 2013
i purchased this customized item as a father's day gift for my dad and im extremely disappointed with what was sent to me. the photo is way too dark to even see. not my idea of a nice father's day gift.