I finally found what I was looking for
By
Anna B.

(Belgrade, MT) - January 3, 2014 (
See all reviews by this customer
)
I was so nice to be able to get what I wanted. The process of designing it was fairly simple and fool proof. I was a little concerned when the box arrived and it felt so light, but the mat is not flimsy at all and has a nice rubber backing for grip. This was a gift for my husband to put in the hanger and he was completely surprised and happy with it.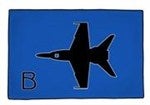 Product Quality
By
Shopper

(Saint Augustine, FL) - January 2, 2014
I was very impressed with the quality of the floor mat I custom ordered. I didn't really have an expectation, but was curious for the cost, what it would look like. I must say, it was much better than I expected and I was very pleased at the outcome.

Personalized Doormat
By
Shopper

(Detroit, MI) - December 31, 2013
Perfect Gift...great color and picture quality!

Too good to walk on
By
Shopper

(Oxford, OH) - December 29, 2013
Doormat was going to be hung up as it was too good for it to be walked on. Great color quality!

great gift
By
Rebecca T.

(Abingdon, VA) - December 29, 2013 (
See all reviews by this customer
)
This item was a perfect gift for my son and daughter-n-law. They just
recently got married and to have this personalize doormat for their
new home is great. They said it was much to pretty to step on though,
that they may use it as a wall hanging!Lol!

VERY SATISFIED CUSTOMER!*****









Larry
By
Shopper

(St. Charles, MO) - December 25, 2013
My wife had a door mat made for me using a picture we took. It turned out great. We'll remember this for future gift ideas.

Great Product
By
Nathan C.

(CHAPEL HILL, NC) - December 23, 2013 (
See all reviews by this customer
)
Exactly what I wanted. Just a little creativity on my end, and it made the perfect gift! Thanks.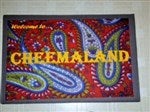 A fantastic way to create your own world and to say other people, welcome.
By
Barbara M.

(Hialeah Gardens, FL) - December 23, 2013 (
See all reviews by this customer
)
anyway, is not a good idea to put on the background a white color, like mine, but as our own creation, you can select the perfect picture on it, I, definitively I will do it again.

Wonderful finished product
By
Shopper

(Ashburn, VA) - December 22, 2013
The colors on the mat were bright and colorful! The backing on the mat was also a nice bonus.

Door mat
I ordered a custom door mat with my inlaws picture and family name on it. It arrived pretty fast for a custom item, only 9 days after ordering. It's the size of a normal door mat, which is great. Good quality, and it looked exactly as I designed it. It comes in the box all rolled up, within minutes of taking it out and putting it on the floor, it unrolled itself and was very flat, no corner edges. Looks great, highly recommend!

Fun and Practical
Upon ordering this item at such a low price, I was a bit skeptical about the print quality. I was wrong! The personalized doormat is the ideal gift, especially for grandparents who want to see their grandchildren greet them on a daily basis! The image I used printed perfectly - no blurring. Such a fun and practical gift!

Welcome Home
By
Rebecca H.

(Pittsburgh, PA) - December 18, 2013 (
See all reviews by this customer
)
I was surprise by how nice the mat actually is. That may sound bad as you would expect something nice from Personalzation mall however it was better than expected. I enjoy the fact that you were able to create your own mat from scratch. My only wish is that you could add your own text on the mat in addition to your photo.

Doormat
By
Shopper

(Hampton, VA) - December 17, 2013
Looks Great...Great Gift!

Beautiful personalized floor mat
By
Shopper

(Seneca, KS) - December 17, 2013
This was so easy to do and I am very happy with the product I received. I put a logo on it and a name. It was exactly what I wanted. I would recommend this floor mat.

So CUTE!!!
By
GEORGI K.

(PORT HURON, MI) - December 16, 2013 (
See all reviews by this customer
)
I placed an order for 5 Christmas doormats and used the tool to design them myself. I was able to add characters of my children and grandchildren and even their pets. I was able to add their names as well. Everyone loved the mats, adults and children alike. The colors are bright and vibrant and came very quickly to me so they could be used this holiday season. The mat itself has a felt feel to the fabric and has gripping on the underside. I love this site......customer service is amazing IF you ever need them.

Love my door mats
I created three differenct door mats for my fmaily as christmas gifts. We all have mules and its hard to find some good mules photos so I took my own, then had Personalization take it from there.
I'm so happy how they turned out. Can't wait for Christmas and have them open them.

Great Fast service
By
Patrice F.

(Central Falls, RI) - December 15, 2013 (
See all reviews by this customer
)
I am so impressed with this web site very glad I discovered it. It was easy to figure out and to create my own design on my Christmas gifts! My friends and family will be very impressed when they open their presents this year.

LOVE this idea!
By
Shopper

(Elkview, WV) - December 14, 2013
I LOVED this gift. Easy to upload and design your own. I can't wait to give them out this Christmas. The doormats are good size and hold up nicely. This is a definite must purchase if you want to get something creative and personal.

Great Christmas Gifts!
By
Shopper

(New Bern, NC) - December 14, 2013
Loved the doormats I ordered as Christmas gifts. The recipients loved how personal their gifts were.

doormat
By
Shopper

(Wadsworth, IL) - December 13, 2013
Great! They did a wonderful job with the font and placement! It's a good quality for what you are paying for.

MY DOOR MAT
By Shopper (pasadena, CA) - December 11, 2013
Just received my door mat! It looks so good I dont want anyone to step on it! Im going to order a couple more!

Love it!
By
Shopper

(SPIRO, OK) - December 9, 2013
This is a mat I designed on the website, and it looks great! It's a nice, heavy mat, but almost too pretty to step on! It shipped out about a day after I ordered it, which is amazing for a custom order. And the price was very reasonable! I got it for my son for Christmas, and I know it will be a big hit!

Great gift idea
By
Shopper

(brentwood, TN) - December 7, 2013
Ordered three door mats and used Pinfont (free online service) to put the names and/or messages on the pictures prior to uploading my pics to the website. All three door mats arrived in a few days and in fact, the mats are much prettier than anticipated. They are thin but perfect for a front door mat. Do not know how long the picture will remain so vivid but they came out exactly as the preview pic showed. The mats really make an outstanding gift.

Customized doormat was amazing!
By Shopper (Atlanta, GA) - December 2, 2013
This was the best gift ever...I designed it easily and it came fast. Will definitely use this site again!

PERFECT GIFT
By
Shopper

(Jellico, TN) - November 29, 2013
Very pleased with this purchase for my daughter for Christmas. Her room is zebra and she loves penguins, butterflies etc... The design I chose is a perfect match to her room. She is going to be a happy little girl when she opens this gift. Finding personalized items that match the decor in her room have been difficult until now. I love the option given to upload multiple images and ability to change the size and location on the mat of each upload. I am a very happy Mom to have found this website. Thank you Personalization Mall the mat is excellent! Fast shipping also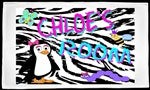 Beautiful
By
Deborah A.

(Mission Viejo, CA) - November 26, 2013 (
See all reviews by this customer
)
The quality of the doormat was far beyond what I had expected. Built very well and the photo was crisp and exact. Thank you.

easy to order
By
Shopper

(Manchester, CT) - November 19, 2013
The mat was easy to design and order. I was pleased with the quality and speed of delivery.

Great produce
By
Elizabeth P.

(Omaha, NE) - November 15, 2013 (
See all reviews by this customer
)
The doormat is of high quality material, has vibrant color and text, and looks great outside our front door. Everyone who sees it loves it!

Amazing!
By Shopper (Wilsonville, AL) - November 12, 2013
I bought this for my boyfriends man cave and put the pictures of him racing on it and he loved it! and so did I!

Love the opportunity to design
If by some chance you can't find a mat you like, designing your own is perfect. Makes it such a unique gift. Highly recommend.

Reserved for Johnny
By
kim W.

(staten island, NY) - November 9, 2013 (
See all reviews by this customer
)
It's perfect. Can't wait to see his face when he opens his gifts.
The picture of his Harley came out awesome.

Doormat
By
liesl L.

(patchogue, NY) - November 1, 2013 (
See all reviews by this customer
)
Great website and easy to use . My boyfriend loves his customized doormat

Custom doormat
By
Shopper

(Westford, MA) - October 21, 2013
Exactly as visualized.

Great house warming gift!
Giving this to my sister for a house warming gift. She will love it!

1
By
warren S.

(Winston-Salem, NC) - September 16, 2013 (
See all reviews by this customer
)
It is exactly what I asked for and delivery was quick. No complaints.

Stylish, beautiful Doormat passed my expectation
By
Shopper

(Danville , CA) - August 24, 2013
I recently ordered a doormat from the company i do business all the time, it took them three weeks to get in touch with my designer and back and forth with her and then another two weeks to get the doormat which ended up being 10 times more expensive, huge and not a good fit for a medical office. No return policy and they felt they did me a favor buy bugging them about how long and how good the outcome was. With Personalization it took me 10 min to to order exactly what i want and it ended up being just right! I will spread the good work:)

Well made!
By
Richard P.

(Albany, OR) - August 6, 2013 (
See all reviews by this customer
)
Quality matt that will hold up to a lot of traffic.

Awesome!
By
Shopper

(Fort Collins, CO) - August 3, 2013
I am always so pleased with personalization.com! This doormat is perfect and looks exactly like I designed it! Oh, and the design/customization program they have is great too! This was very well priced and cheaper than most I found with UNLIMITED amounts of possibilities!

Love it
By
Carmeletta S.

(Brook Park, OH) - August 2, 2013 (
See all reviews by this customer
)
I purchased this for a friend of mine that just got his new apartment. I was blown away by how well it looks.

great rug or wall hanging
By
Shopper

(Hilton Head island, SC) - August 2, 2013
these rugs are great for business or fun.
we bought one for business and made a funny one for a friends boat.
they come out great!