Over the top
By
John M.

(Maple Grove, MN) - July 25, 2014 (
See all reviews by this customer
)
When I first ordered a personalized banner, I was skeptical that the quality would meet my needs, given such a reasonable price. I was astounded that the banner was delivered in just a few days and the quality is superb! I was so pleased that I designed and ordered a second banner and history repeated itself, quick delivery, superb quality. If ever I am in need of a quality personalized gift, from a company that knows the meaning of Customer Service, I know where to find it.

Graduation banner
By
Shopper

(Windsor Locks, CT) - July 7, 2014
I was very pleased w/the finished product & the quality. Personalization mall always lives up to my expectations!

Pleasantly Pleased
By
Deborah M.

(Houston, AL) - July 6, 2014 (
See all reviews by this customer
)
Great quality for the buck!!!

Couldn't be happier...
By
Shopper

(Arthur, IL) - June 23, 2014
We are a heavy metal band from Illinois and needed a banner to use on stage. We have been ordering personalized guitar picks and had been pleased. So we decided to give the "design your own" banner a shot and honestly we were a bit skeptical at first. A banner of this size and quality surely would carry a price tag triple of the advertised price here, but for the low cost it was worth a shot. Well I'm here to tell you, it turned out absolutely perfect. It's not pixelated at all and it's durable.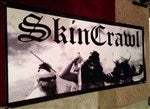 Birthday Banner
By
Dee S.

(Chicago, IL) - June 20, 2014 (
See all reviews by this customer
)
Excellent quality....prompt service......you guys are the best!!

Design a Banner for my Company's event
By
Shopper

(Montclair, VA) - June 18, 2014
Great quality banner, very easy to design and upload your own image to the Banner. Great font choices. This is my second banner purchase, first one was for my son's graduation, see picture. Both Banners have been a great hit with family and co-workers. Thank you for such a great product. Delivery was also prompt, will recommend in the future as a great choice for banner purchases.

Personalized Banner
By
Debbie D.

(Riverside, CA) - June 8, 2014 (
See all reviews by this customer
)
I created a personalized banner and it came out exactly as I designed it.
The colors were beautiful and bright. The canvas used to make the banner are strong and sturdy. I have ordered these before. They are great for your special occasions. Will continue to purchase these in the future. Excellent product.

Great banner
By
Donald Z.

(Forked River, NJ) - May 31, 2014 (
See all reviews by this customer
)
The banner came out just how I wanted

Family Reunion Banner
By
Shannon T.

(Bosque Farms, NM) - May 19, 2014 (
See all reviews by this customer
)
I ordered a banner for a First Annual Family Reunion and the family loved it. The quality of the material used makes the banner a lifelong purchase. The color is vibrant and the banner is exactly what I ordered. I love Personalization Mall!

great banner!
By
garry S.

(crown point, IN) - May 17, 2014 (
See all reviews by this customer
)
The personalized graduation banner I ordered was not only great quality and a great value, but it also came in about a week! Can't say enough about this site, top notch!

Highly Recommend for Any Occasion!
By
Shopper

(Paron, AR) - May 11, 2014
Very high quality, reasonably priced and fast delivery!

Excellent
By
Karen A.

(Sierra Madre, CA) - May 3, 2014 (
See all reviews by this customer
)
Great price great quality

Awesome
By
Shopper

(Moss Point, MS) - April 24, 2014
The product is outstanding. I have ordered before but not with pictures attached. It turned out excellent.

Green Banner was Excellent!!!
By
Shopper

(Saint Stephens Church, VA) - March 25, 2014
I was very pleased with the finished product and I'm sure that my Grandson will be also!! The colors of the words were great and extremely legible. Thank you for doing such an outstanding job!!

BANNERS
By
Christine A.

(New Windsor, NY) - March 24, 2014 (
See all reviews by this customer
)
Banner was just what I expected and then some! Great for bands looking for a banner to hang at shows and at a reasonable price. I will order this product again!

Birthday banner
By
Shopper

(Orange, CA) - March 14, 2014
LOVE it - much better quality than I expected!!!!!! Photo came out so clear!

LOVED IT
By
Tonia H.

(Chesapeake, VA) - February 21, 2014 (
See all reviews by this customer
)
I WAS REALLY IMPRESSED WITH THE PRICE OF THE BANNER FIRST OF ALL. IT WAS SO EASY FOR ME TO UPLOAD MY OWN PIC AND ADD WORDING, THE QUALITY AND COLOR WERE GREAT. I WILL BE PURCHASING OTHER BANNERS. THANK U PERSONALIZATIONMALL.COM

Its Huge!
By
Shopper

(San Diego, CA) - February 19, 2014
The quality is excellent considering the size and that I cut and pasted images from the internet onto mine. Also the banner is HUGE is double as big as I thought it would be. Great product

Very nice but not what I expected
By
andrea F.

(Phoenix, AZ) - February 12, 2014 (
See all reviews by this customer
)
The banner turned out great but I had no idea it was a thick and heavy outside banner! It's for an indoor party so not what I expected. The print and picture turned out great though!

Great Birthday Banner
By
Shopper

(Sterling, MA) - February 11, 2014
This large banner turned out great! I listened to the advice of previous reviewers and used a photographer grade photo to scan for the banner. It turned out great and not grainy at all. The canvas is quite durable and could be used outdoors if needed. Received it in less than a wk. I thought the cost was very reasonable compared to other sites.

we have a area set up for prayer,we use the product thier.
By
John D.

(Wooddale, IL) - January 20, 2014 (
See all reviews by this customer
)
we are very happy with your product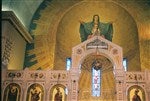 design your own banners
By
Shopper

(bronx, NY) - January 17, 2014
this is the third banner I had customized with peronalzation mall and each one was perfect, exactly what I wanted, the work was beautiful and delivery was super fast.... I have never been disappointed with anything from this company and have recommended them to all of my friends...... thank you Pmall

90th Birthday Party Banner
By
Terri V.

(Leona Valley, CA) - November 22, 2013 (
See all reviews by this customer
)
easy to create, very well done and fairly priced, very happy with purchase

Personalized Banner ( a gift)
By
Shopper

(Tallmadge, OH) - November 16, 2013
The personalized banner far exceeded my expectations. The quality of the vinyl, the precision of the printing and clarity of the H.R. photos were excellent. I will plan to order this product in the future.

Wow!
The banner was vibrant, very durable and will make an exceptional impact at the engagement party! Love it!

Wonderful design
By
Romel M.

(Miami Gardens, FL) - October 12, 2013 (
See all reviews by this customer
)
I customized a banner for my mom's surprise 75th Birthday Party. It was very easy to do. I love the outcome of the product.

LOVE IT...
By
Kelly C.

(Wallington, NJ) - September 22, 2013 (
See all reviews by this customer
)
This is the second banner I've ordered from you for a party we have ever yr in our community, got alot of complements on this and one from last yr..... thank you the great quality of the banner.....

Banner UP
By
Shopper

(MIDDLETOWN, OH) - September 20, 2013
All I can say is perfect!!

VERY IMPRESSIVE
By
NANCY S.

(OAKLAND, CA) - September 9, 2013 (
See all reviews by this customer
)
ORDERED BANNER FOR MEMORIAL PICNIC. I WAS ABLE TO SET UP THE WORDING EXACTLY AS I WANTED. WE USED IT TO MARK THE SITE OF THE CELEBRATION OF LIFE MEMORIAL PICNIC FOR SOMEONE WHO PASSED AWAY. IT ALLOWED HIS FRIENDS TO EASILY LOCATE THE PICNIC SITE IN A BIG PARK.
WOULD ORDER AGAIN FOR ANOTHER OCCASION.

A great banner...much more than I expected!!!
By
Tanya E.

(New Orleans, LA) - August 19, 2013 (
See all reviews by this customer
)
The banner is very sturdy and vibrant. I would recommend this banner for any event.

Sturdy & vibrant banner
By
Tanya E.

(New Orleans, LA) - August 14, 2013 (
See all reviews by this customer
)
Much more than we expected...once again PM NEVER disappoints us.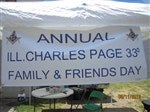 Great Banner
By
Shopper

(Commack, NY) - August 9, 2013
The package arrived nicely packaged and on time. Personalizationmall.com always does a great job packaging their products. The banner exceeded our expectations and had great picture quality. Creating the banner was easy and yet had enough options to choose from. I would recommend this website to anyone, and often do.

Amazing!!!!
By
Amber H.

(Lutz, FL) - July 29, 2013 (
See all reviews by this customer
)
I ordered 3 banners for an event that my company CEO was attending. He loved them so much. We made a huge impression and the quality of the signs can't be beat. The price is great and they are simply amazing. I will definitely order more for any future events we have.

Good quality banner
By
Shopper

(Sterling, MA) - August 3, 2014
This is the 2nd personal banner I have ordered from this site. The banner is the same great quality as the 1st one. Good sturdy vinyl with grommets to attach it. The problem was using the website to create the 2nd banner. Although I had no problems with the 1st banner, I could not get the banner to send through after creating it. I was using the same computer at home as the 1st banner. The customer service dept did e-mail me some helpful ideas to use Firefox as my browser to get it sent through to the site. It did work eventually after a lot of extra downloads and tech glitches. I received my banner in less than a week and it looks great. If you use really old pictures to be blown up on the banner they will look grainy. Try to use photographer's pictures if you can. Better quality will give you better results.

Colors printed with less contrast than they showed online
By
Shopper

(Glen Ellyn, IL) - April 18, 2014
I thought this was a GREAT product, especially for the price. The material is hearty and will hold up outside. It came with metal grommets at the corners for hanging it. It did have the personalization mall logo in the bottom right corner, but it's virtually invisible from a distance and in my case did not affect the quality of the banner.

The reason I only rated it 4 stars is because when I was designing it online, black typing appeared as if it would stand out but when it arrived, even though I had used a bold, clear, large font, the stuff I wrote in black was hardly visible. If you're on the fence, the white font stuff popped perfectly! That left me pretty disappointed, but since everything else was good I would still recommend it.

birthday banner
By
yelena B.

(staten island, NY) - December 11, 2013 (
See all reviews by this customer
)
easy to create, durable, very fast delivery, save package
only one small issue: blue color was little to dark.
thank you

Large, heavy-duty banner.
By
Shopper

(Jenison, MI) - November 18, 2013
This is a beautiful banner. We received it in only three days! it is very heavy-duty, so we were surprized at how durable it is. The grommets are meatal, so we are sure it should last for a while.

Unfortunately, the picture (image) we added was not high enough resolution. Although it looked fine on the screen when we placed the order, it looked pretty bad when we received it (out of focus and pixilated). We re-ordered a new banner and tried to send a larger image file, but the site will lock up when uploading any image file over 1MB. When the lockup happens, your layout is wiped clean, and you have to start again.
Even though the process of making this banner was a little frustrating, the product was really nice, the text printing was clean and clear, and it was delivered quickly.

Blue Banner was not as good...
By
Shopper

(Saint Stephens Church, VA) - March 25, 2014
I was a bit disappointed that the words on the blue banner were black. I was hoping that they would be white! The images are outstanding and the color blue of the banner is just what my Granddaughter asked for. Thank you!

banner
By
Faye P.

(Raleigh, NC) - December 9, 2013 (
See all reviews by this customer
)
The banner was not room darkening quality so the sun shining thru it melted the letters and could not be seen from the road. Therefore, it was of no help for our event. I sent a private email with some questions. Waiting to hear from you.
The church has ordered several times before and reccommended you. I am sure will use you again but need to clarify the banners