Photo Collage Canvas
By
Tracey G.

(Hackettstown, NJ) - February 1, 2011 (
See all reviews by this customer
)
LOVE LOVE LOVE This item...we had a very small wedding and took a lot of pictures. I took some of my favorite pics and ordered this item. I am giving it to my husband for Valentines day. I have showed this to many friends and family members and everyone loved it. (Our parents want a duplicate for their wall at home)I may do that for them for Christmas. I have ordered many items from your website and have never been dissatisfied! Thank you!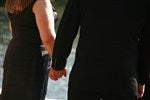 great just great
By
Shopper

(THE COLONY, TX) - January 30, 2011
Being able to put 6 photos together in a collage format on canvas is just great. The fact that it comes with a frame is even better. My daughter thought it was beautiful and so did I. Great for all sorts of keepsake family pictures. My third canvas art from the mall. The price is more than competitive to others.

Totally Impressed with my Canvas
By
Valerie F.

(Sierra Vista, AZ) - January 17, 2011 (
See all reviews by this customer
)
OMG, I was so happy when I just opened the canvas collage, I almost cried. I made a collage for our 30th Anniversary and it is gorgeous. This is an item I will recommend to EVERYONE for any special occasion or not. The cost makes it worth doing for anything memorable or as a gift to someone. I was shocked on how fast I received it too. I am VERY impressed and that's hard to do with me. The quality is worth hundreds of dollars in my opinion. Thank you so much!!!

photo memories
By
barbara A.

(newington, CT) - December 14, 2010 (
See all reviews by this customer
)
this was absolutely the most beautiful piece yet. it's a combination a pictures my husband has taken that he's fond of, and we put them together for him as a christmas gift; he's going to love this; i could not have gone to a professional studio and gotten something better than this. Christmas morning can't come soon enough. thanks Personalization Mall.

Amazing!
By
Brittany R.

(Joliet, IL) - July 8, 2010 (
See all reviews by this customer
)
Just as described and loved the preview function after uploading each picture! Plus I ordered it on a Wednesday evening and it arrived Friday, now that is service! Thanks again!

Photo canvas
By
Allison H.

(Brooklyn, NY) - May 10, 2010 (
See all reviews by this customer
)
It came out absolutely stunning. I am very pleased with the quality of this product. I have not yet been dissatisfied with any of my purchases from this company. Thank you for helping me display my memories in a beautiful fashion.

Amazing Quality
By
Michelle B.

(Stuart, FL) - April 15, 2010 (
See all reviews by this customer
)
This canvas came out BEAUTIFULLY. When you first select your pictures to put in the canvas, be sure to edit them by cropping and adding sharpness if you wish. Before submitting the order, it allows you to looks at your creation as a draft. My product came out exactly as shown... beautiful, with great color and amazing quality. The price is incredible for something this nice. I gave it as a gift to family of the bride and groom. They all loved it! Only possible downfall - frame seems to only come in black.

worth the $
By
Amber H.

(Buckeye, AZ) - December 29, 2009 (
See all reviews by this customer
)
WOW... I ordered 2 of these. One for my parents and one for my husband's parents at X-mas gifts. They turned out SOOOO GREAT! Awesome quality and beautiful product. I recommend this to anyone. It also is very big and the fact that it comes with a frame is awesone!!

LOVED IT!
By
Barb D.

(Waterloo, IA) - December 28, 2009 (
See all reviews by this customer
)
WOW! What quality! This was a gift for my daughter for Christmas and she was thrilled! The colors were true to the original photographs submitted, and it was beautifully framed. Anyone looking for a unique personalized gift should look no further than this company! I've purchased several items for gifts in both 2008 & 2009 and not only have I been thrilled with the gifts for my loved ones, but they have been as well, and they get many compliments about their personalized items, too! We always recommend your website - thanks for quality products, good prices, and fast shipping! I'm a customer for life!!

Excellect
By
Doris Y.

(Mountain Home A F B, ID) - December 7, 2009 (
See all reviews by this customer
)
It turn out to be wonderful and just as i expected. The photo is very well printed and the quality is excellent. The item reach me real real fast..

QUick Shipping & great product!
I ordered the canvas for my parents as part of a wedding gift. Not only did it arrive quick, it looked AWESOME! Quality is very well and the size it just perfect!

my daughters wedding
By
Jeannie S.

(Denver, CO) - October 2, 2009 (
See all reviews by this customer
)
I recently purchased a collage picture on canvas, of my daughters wedding, which was in 2005. Due to the cost of the wedding, the dress, photographer, cake, venue, etc., we had never purchased any pictures for ourselves, although, the photographer had given us a CD with all of the pictures,and a letter giving us the option to print pictures ourselves, so I chose a collage, with some of the most beautiful pictures!! It is GEORGUS, and I am very happy with the size and quality!!

Nice present
By
Lucia S.

(Chicago, IL) - November 15, 2013 (
See all reviews by this customer
)
I like the pictures, everything looks great. I hope my brother and his new wife will love it as much as I do.

Very Pleased
By
Shopper

(Doylestown, PA) - March 26, 2012
I am very happy with the collage. The quality totally depends on the quality of the photos. The picture at bottom left is much larger than expected - 7 x 7.5.

Used for pet memorial
By
Tracey W.

(Manitowoc, WI) - February 11, 2011 (
See all reviews by this customer
)
We used this 6 photo collage as a memorial for our beloved dog that we lost in January 2011. It is wonderful and turned out great. We love it.

Top Notch
By
Larry R.

(Bonham, TX) - June 10, 2010 (
See all reviews by this customer
)
I ordered the 6 photo collage canvas with frame for my wife for our anniversary. I was very pleased with the quality of the product. My wife was extremely happy with it. I have ordered several products from your company in the past and I have always been happy with the service and quality of the prducts you sell.

Very nice- but make sure you only use the highest resolution possible
By
Kristin R.

(Madison, NY) - August 28, 2010 (
See all reviews by this customer
)
The canvas turned out very nice, however a couple of the photos were only of the "good" quality when I uploaded them and as such are noticeably blurry when you look at them up close. From a distance you can't tell- so I guess in the end it is fine. I was under the impression that if the website was allowing them and they were "good" that you wouldn't really see a difference- I was mistaken.

Also, be warned that personalization.com is embedded in all of their gifts- not just the box that it comes in. This isn't a huge deal, except for the fact that people, could, if they wanted to, go to the website and find out exactly how much you paid for the item.

Great idea but small in size
By
Irene G.

(Sacramento, CA) - June 30, 2010 (
See all reviews by this customer
)
I was going to use this as a display for my wedding. However, I didn't take into consideration about the size. It's a great gift idea or just for home use. But first check out the size before you order this product. It turn out a bit smaller than I'd expected.

great idea but........
By
laurie H.

(del mar, CA) - December 30, 2009 (
See all reviews by this customer
)
I ordered three of these frames as gifts for Christmas presents of family wedding photos. Some of the photos were to orange and some of the pictures were not centered great. Good idea but would not order again.