Unique
By
Debra P.

(Dickinson, TX) - December 27, 2012 (
See all reviews by this customer
)
Husband loved it, nice fabric, quality embroidery

HE ABSOLUTELY LOVES IT!!!
By Shopper (west hartford, CT) - December 22, 2012
I ordered this 2 days ago as a surprise Christmas gift. I paid for the 2 day shipping and it got there today and BOY was it a huge smile maker! It did exactly what I hoped it would and it was greatly appreciated. It was the perfect gift that fit just right on his 6'0" frame and it was the perfect length! It hit right above the knees, so not too short and not too long, just perfect! He loved the thickness and said it looked and felt like one that would very easily be sold in a high end store like Neiman Marcus or Nordstrom! He really was blown away because it was in his favorite color (dark blue) and loved his name being embroidered on the pocket in gold. He always wanted one of these but just never got around to buying one and now he has it and is so happy! Thank you SO much! You saved me money and time by offering the color and embroidery options as well as the BEAUTIFUL gift box he received it in and shipping it right to his door! What MORE could any customer ask for! THANK YOU!!

TOWEL WRAP
By
Shopper

(PALACIOS, TX) - December 19, 2012
THE EMBROIDERED TOWEL WAS NICELY DONE. LOVED IT!!! QUALITY OF THE TOWEL WAS GREAT.

mens towel wrap
By
Shopper

(SPOKANE VALLEY, WA) - December 17, 2012
THE TOWEL WRAP WAS WAY BETTER Quality!!!! WILL ORDER AGAIN THANKS FOR OUTSTANDING WORK AND SHIPPING!

College Grad off to Masters in Europe
By
Shopper

(Annandale, VA) - December 2, 2012
Personalization Mall made a deluxe towel wrap. My son is a WVU graduate whose colors are navy & gold. We had his name in block print, stitched in gold threads. It is really a good value & he will enjoy it. Thanks for such a great gift choice, he has been away for 4 years but will leave the country for 3 more. I love this gift idea.
Thank You,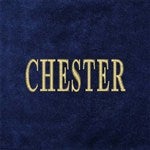 Great Product
By Shopper (Las Vegas, NV) - August 18, 2012
I just purchased this product for my 18 year old son to take to college. Nice soft fabric and the embroidered initial really gives it a nice touch.

Gift for hubby, he loves it!
By
Sarah P.

(Canada) - July 10, 2012 (
See all reviews by this customer
)
I bought this as a V-day gift for my hubby. It is good quality and looks so nice. Perfect for after a shower when you don't need a whole towel. Love this!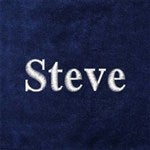 great gift
By
Shopper

(far rockaway, NY) - April 16, 2012
bought this for my husband. he absolutely loves it n uses it all the time!

My BFF Loved it!
By
Shopper

(El Paso, TX) - March 1, 2012
Got this for my best guy friend. Not only does he wear it daily but loves that it's adjustable with velcro!(LOL) The color is rich and the fabric is oh so smooth. Delivered in about a week and the gift box I choose made my gift looked expensive!, Thanks P.M.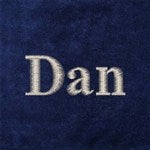 Always great quality
By
Shopper

(Cincinnati, OH) - February 18, 2012
Great quality and design. My husband loves it. This is my third or fourth time ordering and the customer service and quality is fantastic. Very prompt delivery! Will always order from this company!!

Fantastic!!
By
sandy K.

(Canada) - February 17, 2012 (
See all reviews by this customer
)
Not only was the quality excellent, but the smile on my husband's face when he saw the personalization was priceless!!

Wrap around cover up
By
Donna G.

(Marked Tree, AR) - February 12, 2012 (
See all reviews by this customer
)
Great gift. My husband loved it and the convenience is wonderful. It had his name on it and that made it so special! A gift you just can't go buy! Love it.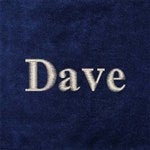 A perfect gift for my husband
By
Felicia K.

(Pawleys Island, SC) - January 30, 2012 (
See all reviews by this customer
)
Excellent quality and prompt delivery! Also, this webside it very user friendly. I especially liked being able to preview how the different colors of the embroidery looked on the towel before I made my selection. I've ordered other items from this site and everything has been exceptional! I don't usually review items that I order on-line, but I just wanted to tell people who might be hesitant about ordering from this site, that they won't be disappointed.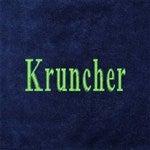 Excellant for Bath and GYM.
By
Herbert D.

(West Milford , NJ) - January 7, 2012 (
See all reviews by this customer
)
This is just what I have been looking for. I originally purchased one in the store several years ago but i thought they were discontinued.I really wanted for gym where the towels are small and don't care to carry wet towels home.

Nice product
By
Shopper

(Pinecrest, FL) - December 29, 2011
I bought this for an adult male about 5'10", very slim. The wrap was nice quality, extended down to his knees, and plenty of wrap around. Embroidery was the color and letter chosen. I received exactly what I ordered, in the promised time frame. I would recommend, and I would order from this company again.

At least he's not naked
By
ARNITA B.

(CLEVELAND, OH) - December 28, 2011 (
See all reviews by this customer
)
I got this for my son who has no problem trying to sprint from bathroom to his room this solved that issue....lol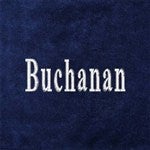 Great Gift
By
Shopper

(Great Lakes, IL) - December 27, 2011
Has a nice pocket, husband loves it.

Gift for my boyfriend
By
Violet G.

(Philadelphia, PA) - December 14, 2011 (
See all reviews by this customer
)
This was a gift for my boyfriend for Christmas 2011 and I must say I was so pleased with the quality that I ordered a bathrobe as well!

Nice!
By
Shopper

(inman, SC) - December 11, 2011
Great quality.
Christmas gift for my son-inlaw.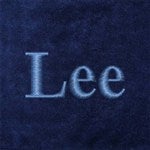 Cotton's Best
By
Doreatha P.

(Philadelphia, PA) - November 17, 2011 (
See all reviews by this customer
)
I was searching for something cotton and blue traditionally in celebrating our 2nd wedding anniversary it was what I wanted. In keeping in ream of cotton, I thought this man's towel wrap was just what my husband would like... and trust me, he loved it.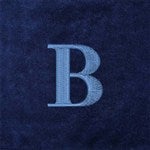 Mens towel wrap
By
Linda S.

(Orlando, FL) - November 14, 2011 (
See all reviews by this customer
)
This is great! It is a rich blue, with white embrodery and looks much better than the towel trown around the waist.

THanks!

Beautiful Gift
By
Shopper

(Anderson, SC) - September 23, 2011
This wrap is very well made and the lettering is top quality and will not pull out or get stringy. It is true to size. Using for handicapped person to quicky wrap up coming out of shower.

A great gift.
By
Shopper

(Mercer Island, WA) - September 17, 2011
The recipient of this gift was very pleased. The crisp white lettering on the true navy towel wrap was really attractive.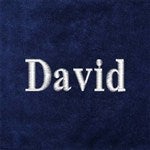 Men's Towerl Wrap
By
Shopper

(Tifton, GA) - August 2, 2011
My order was shipped in a timely manner. The Towel Wrap was beautiful and the embroidery just added that special touch as a gift.

Very Nice!!!
By
Shopper

(North Brunswick, NJ) - July 26, 2011
I ordered the towel wrap for my boyfriend, he had one that was really old. When I received it I was very pleased, it was very soft. He really liked it and they did a great job on the embroidery just like I was hoping for.

Just as advertised
By
Cynthia B.

(La Vernia, TX) - July 2, 2011 (
See all reviews by this customer
)
I ordered the dark blue guy's wrap with light blue lettering. It arrived perfectly in quick order. It replaces one I bought years ago for my husband. He uses it every night going to the hot tub. It was a great unexpected father's day gift. He had to leave town on a trip for me to get the old one away from him to throw away. He is happy and looks good!

quick service and excellent quality
By
Shopper

(Alameda, CA) - June 19, 2011
I was thoroughly please with this item that I ordered. It is a gift, and I wss very impressed with the speed of delivery, and the quality of the product itself. Was even better than I had expected!

Great Towel Wrap!
By
Walter F.

(Saginaw, MI) - June 19, 2011 (
See all reviews by this customer
)
Love it!!

Love it!
By
Shopper

(Wausau, WI) - May 31, 2011
Very handsome wrap makes a great grad gift for a young man going off to college. Love the white on navy!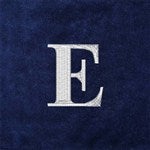 Great Gift!
By
Shopper

(Alexandria, VA) - February 22, 2011
I ordered this item as a gift for my brother. I ordered it in black with the gold metallic monogram. It looked very expensive ... but wasn't!

Great Quality men's wrap
By
Shopper

(York, PA) - February 17, 2011
This men's towel wrap is of great quality and very soft too! I would recomemded it to my friends for a great gift!

Men's bath wrap
By
John Z.

(North Wales, PA) - February 16, 2011 (
See all reviews by this customer
)
I'm impressed! Material and embroidering are of excellent quality! I was looking for a wrap on several online sites and I'm glad I orderd from yours!

nice
By
Shopper

(Indianapolis, IN) - February 16, 2011
He liked it :)

Good lucking towel wrap
By
Anca D.

(Yukon, OK) - February 10, 2011 (
See all reviews by this customer
)
I got this towel wrap for my husband, he absolutely loves it, the quality of the fabric is very good and the inscription of his name in yellow looks great. Beautifull product. Thank you.

product features that I like
By
Shopper

(Chattanooga, TN) - February 6, 2011
The quality was very nice and what I expected. It arrived on time as expected too. I will be shopping from here again in the future.

Quality Towel Wrap
By
Carri K.

(Chicago, IL) - January 24, 2011 (
See all reviews by this customer
)
Very nice, good quality, perfect gift.

Fluffy and thick! Great Manly gift!
By
Aileen P.

(Bronx, NY) - January 16, 2011 (
See all reviews by this customer
)
Got this embroidered towel wrap with white stitching for my boyfriend's birthday. He is not easy to shop for and I was nervous about whether it would be of quality. When it arrived, I loved it at once; I show it to my eight year old son, who loved it as well. He wants one! So, finally when my bf got the gift, he truly loved it!! Actually took his pants off and wrapped on right away! Very funny! I did not rate it 5 stars, because I do wish it was a bit longer. Other than that, very cool! We will be ordering a few more.

Nice!
By Shopper (baldwin park, CA) - January 13, 2011
I ordered this towel wrap for my husband and he loved it the quality is great
and the embroided name was a BONUS!! as always quality and service from PM is GREAT!!!!!!

superb quality
By
Helen W.

(West Bloomfield, MI) - December 26, 2010 (
See all reviews by this customer
)
My husband has been wearing a wrap at his sports club for years. I have had trouble replacing the current one as retailers don't seem to carry the item. The fabric and the monogramming on your wrap are quite nice, and the turnaround time was speedy. He and I were both pleased.

Very pleased
By
Susan K.

(Clinton, MS) - December 23, 2010 (
See all reviews by this customer
)
I would recommend this wrap. Plush velour, nice embroidery, well made. Personalization Mall makes ordering easy and the service is super fast.