Great Gift
By
Shopper

(La Blanca, TX) - November 25, 2013
A little smaller than expected, but the quality of this item is great.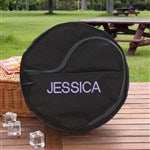 So Perfect
By
Shopper

(Kansas City, KS) - November 16, 2013
I ordered this for my dad for a Christmas present I got it in the mail and couldn't wait to open it...I was perfect! It is a perfect size and feels very well insulated, the attached bottle opener is a nice touch also. This is just a great product and I cant wait for him to open it on Christmas!

PERFECT!
By
Shopper

(Kansas City, KS) - November 8, 2013
I bought this for my dad for a Christmas present...it just came in the mail.....AWESOME! It looks great. The name looks so good and it is a perfect size, it also seems well insulated.. I cant wait to give it to him Christmas morning.

Perfect wedding gift
By
Karol C.

(Charles City, IA) - September 18, 2013 (
See all reviews by this customer
)
Bought this as a wedding gift for a young couple and they love it!

Very cool!
By
Ana C.

(Laredo, TX) - September 16, 2013 (
See all reviews by this customer
)
It is very nice quality and it looks amazing.
I love the size too. Not too big but not too small. I'm planing to fill it up with snacks and give it to my guy as a birthday present. I can't wait to see his reaction!

Great item and even better service
By
Shopper

(LeClaire, IA) - August 26, 2013
We ordered 18 these as attendants gifts for my son's wedding. Everyone loved them. We ordered on Tuesday afternoon and received them on Thursday. We double checked each item for accuracy, thinking it was too fast, every single item was correct Your service is second to none.

Awesome Product
By
Karina F.

(Laredo, TX) - July 27, 2013 (
See all reviews by this customer
)
This product was bought for all the groomsmen in our wedding party. They are so cool and practical. They loved them. You can not go wrong with personalized coolers for men.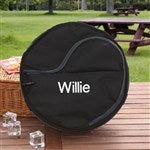 Really great gift
By
Shopper

(mcLean, VA) - July 16, 2013
Got this for a girlfriend for her 40th birthday and filled it with her favorite beer. It works for every occasion - poolside, fishing, family outing. Great cooler - great quality.

GREAT GIFT!
By
Shelby S.

(Eagle, NE) - June 4, 2013 (
See all reviews by this customer
)
I am so glad I purchased these for my groomsmen. We are going to put their "flavor" of beverage in them as well! I hope they enjoy them as much as I will enjoy my husbands! ;)

Just what I was looking for!
By
Kimber A.

(Louisville, KY) - March 31, 2013 (
See all reviews by this customer
)
Love the attached bottle opener! This product makes a great gift. It has plenty of room to pack all of your favorite beverages and easy to "grab and go". Great quality

Great Christmas present
By
Shopper

(Sylacauga, AL) - January 2, 2013
Bought this for my dad for Christmas and he loved it.

Great Xmas present
By
Shopper

(Cold Spring Harbor, NY) - December 29, 2012
Gave these to several families for Christmas. Everyone loved them and remarked how they are the perfect size for beach BBQs, soccer games, etc. PM did a fantastic job with delivery. I ordered them only 3 days before Xmas and they got here on Xmas eve. Very happy with my purchase!

An absolute MUST HAVE!!!!!!
By
Shopper

(Groton, CT) - December 23, 2012
I've purchased 3 of these and I know that I will be buying more of them in the future. It is a wonderful item and we use ours all the time. Now, our friends will be able to have their own!!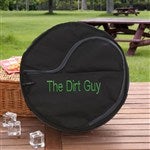 Exceeds Expectations
By
Olinda S.

(Kingsville, TX) - December 12, 2012 (
See all reviews by this customer
)
Better than I expected!!

What's A Party With No Cooler
By
Simpat K.

(Los Angeles, CA) - November 30, 2012 (
See all reviews by this customer
)
I bought this very recently for a good friend of mine for his birthday & he was to say the least, very happy. It's a great idea for many occasions & affordable.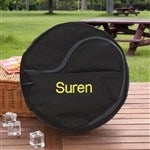 Cool Cooler!
By
Shopper

(Port Allen, LA) - October 29, 2012
This is my second time buying one of these. I bought one for my Dad and knew when I got it that it was nice. After him telling me over and over how great it was, I bought one for my husband as one of his Christmas presents.

Great pice, excellent quality
By
Shopper

(Allenton, WI) - September 4, 2012
My fiance and I bought these for our groomsmen...and also one for ourselves. We LOVE ours---we use it all the time and it is our #1 go to cooler. Perfect size for 2 or so people to bring beer and tailgate food. We're very excited to give it to our fellas....I'm sure they will love this!! HIGHLY recommend (especially if you use one of the 20% off customer appreciation coupons...makes it even more worthwhile!).

Love it!
By
Scarlet D.

(Durham, NC) - August 27, 2012 (
See all reviews by this customer
)
Perfect size for pool or beach, collapses nicely for easy storage, very durable! Makes a great gift for someone else too. Between my parents, brother, sister, and me we own 4 and have been very satisfied. Attached Bottle opener is handy too. Highly recommend.



Closing gifts
By
Shopper

(Hillsboro, OR) - August 14, 2012
I bought these for closing gifts and the new homeowner really liked them. They look very nice and were the quality I expected.

Best investment we ever made
By
Donna O.

(Groton, CT) - August 7, 2012 (
See all reviews by this customer
)
We love this cooler bag. We take it on vacation to Aruba with us. It collapses easily and fits it our luggage. We fill it up with ice every morning and take it down to the beach. The ice lasts all day and everyone knows who the bag belongs to because we had our names embroidered on the top. This year, we're giving them as gifts to our friends!

Very handy
By
Kelly T.

(Wills Point, TX) - August 2, 2012 (
See all reviews by this customer
)
Fun gift to buy and good quality!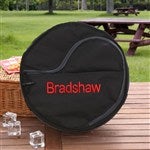 THE BEST COOLER EVER!!
By
Nancy M.

(Manhattan Beach, CA) - June 21, 2012 (
See all reviews by this customer
)
I scored when I bought this for my lover's bday. He absolutely LOVES it & so do all his friends. We can't believe how many beers it holds, a case of can beers or bottles! It's the coolest cooler ever, I have to say, & he just LOVES LOVES LOVES it. I want to buy one for myself now. I'm very pleased with my purchase because it's his favorite cooler of all time.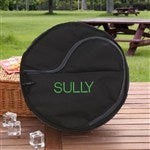 Excellent Product at Great Price
By
Shopper

(Charlotte, NC) - June 20, 2012
You can't ask for something better when it holds this much, but collapses to be so small, and with the bottle opener included! This is just the right size when you need to take drinks with you on the golf course, etc., and then packs away nicely, unlike those hard coolers.

Very "cool" gift
By
Melissa G.

(Crest Hill, IL) - June 7, 2012 (
See all reviews by this customer
)
I ordered these for our groomsmen and ushers for the wedding and could not be happier with the size and quality of these coolers. They will make a great gift of thanks for our guys. Plus, I received these TWO DAYS after I placed the order. I certainly didn't expect to get them that fast!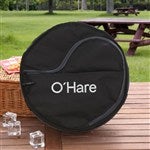 Cool Cooler
By
Shopper

(Port Allen, LA) - April 16, 2012
Just received this today to give to my dad as a birthday gift. Looks perfect as usual! He's going to love it!!

collapsible cooler
By
Leslee M.

(Vista, CA) - April 12, 2012 (
See all reviews by this customer
)
My brother-in-law and his wife love the beach. Living in San Diego they go as often as possible. Thought it would be nice to a special cooler just for that. One they can keep in the trunk and when the feeling pops up, pick up a bag of ice and drinks and off they go. Thank you for the fast service.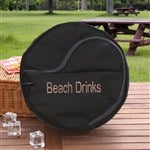 Multi purpose
By
Shopper

(holland, PA) - December 28, 2011
very pleased with the quality of this product a great gift with a variety of uses ........from beverages....... to large containers of precooked foods .....to drinks and snacks for a family road trip ........lightweight and oh so portable .....gave as gifts to the hard to buy for men and when my gal pals saw them they wanted to know " Where is ours ". and came up with many reasons they should have their own .......so I see another order for the girls in my near future......

My bf is gonna love it
By
Shopper

(Nashville, TN) - November 21, 2011
I really like this cooler. Good quality, very practical. Can't wait to give it to my bf on his birthday. I'll order more products from your website. Thank you so much

WOW
By
Rita M.

(Glenview, IL) - November 19, 2011 (
See all reviews by this customer
)
My daughter has three boys and goes to many sporting events. This is a perfect Christmas gift. The lettering came out great.

Perfect
By
Shopper

(Coolidge, AZ) - November 12, 2011
well made ... love customer service!!!

VERY HAPPY
By
BOB C.

(RAVENNA, OH) - September 20, 2011 (
See all reviews by this customer
)
I WAS VERY HAPPY WITH THE CRAFTSMANSHIP OF THIS ITEM AND EVERY ITEM THAT I HAVE ORDERED FROM YOU!!

Loved this item
By
Mattie P.

(Detroit, MI) - August 3, 2011 (
See all reviews by this customer
)
Gave it to my brother-in-law and husband as a gift and they loved it!! I only wish it was a little bigger.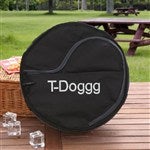 Best Cooler!!!
By
Shopper

(Eatontown, NJ) - July 27, 2011
WE received the cooler as a gift! We LOVE it! Great gift idea! & Now give as gifts!! Doesnt leak & the bottle opener that is attached is Awesome! Very compact too!!

Awesome!
By
Kathryn G.

(Newfield, NY) - June 23, 2011 (
See all reviews by this customer
)
We got these as groomsman gifts, and they are great!

Love it!
By
Shopper

(Aurora, CO) - June 22, 2011
Love it! It's sturdy and compact when folded up. I like the retractable bottle opener too!

Quality product and embroidery!
By
Shopper

(Woodinville, WA) - June 20, 2011
Having purchased the collapsible party cooler for my dad for Father's Day - it arrived promptly, is made of quality materials, and the embroidered personal message feature exceeded my expectations. I highly recommend this item - and look forward to giving it away as a gift!

Great gift for men!
By
Shopper

(Sacramento , CA) - June 20, 2011
My husband loved this! Bonus that it has a bottle opener on the side.

Great travel party gear
By
barbara K.

(salem, VA) - June 13, 2011 (
See all reviews by this customer
)
Nicely made. We are known as the Jello Shot suppliers at all of the adult functons, and this cooler was the perfect size. It's great that as we close down the party, the cooler shrinks down, an is is easy to carry home.We will enjoy our specially personalized "treat bag"...no one will have to guess any more where they can find the stash ! Excellent job on the embroidery ! It's going to be a fun father's day gift !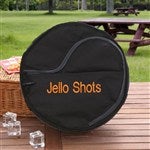 Great Father's Day Gift!
By
Chris M.

(Lebanon, TN) - June 13, 2011 (
See all reviews by this customer
)
My parents travel a lot and always bring a cooler with them for drinks at the pool/beach, so this was perfect for a Father's Day gift! It's very good quality and the retractable bottle opener is a nice addition. The only downside I see to this item is that they claim a 28 can capacity, but there's no way that's going to happen if you have any ice in there. You can probably get 12-14 cans if you pack in some ice, which still isn't bad. It's also great for bottles (again, with the retractable bottle opener) but you won't be able to fit as many as you will with cans. Overall, a GREAT gift for dad or anyone during the summer time really!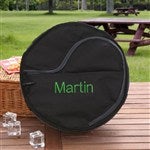 Happy Customer
By
Shopper

(Palmer, AK) - June 11, 2011
I bought this item for my dad for fathers day and he loves it!!