Love this
By
Shopper

(Encino, CA) - December 19, 2013
I really love this cube. The pictures didn't come out as clear as I would like but still looked pretty good.

perfect but pricey
By
Shopper

(Oceanside, NY) - February 17, 2013
Very good quality......photos transferred nicely on sides. Very happy with results. Only draw back is the price.....but I guess you get what you pay for!

Picture Cube
By
Shopper

(Draper, UT) - December 20, 2012
The paper cube turned out good. The colors could have been a little more vibrant but other than that it was perfect.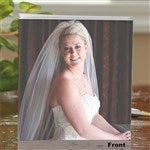 Quality
By
Shopper

(Woodbury, MN) - December 12, 2012
The product looks great. The only thing that is a little off is one of the pictures, but not by a whole lot. I really like the product and hopefully the person receiving it will too!

MEMORIES ON PAPER
By
Marylou R.

(East Stroudsburg, PA) - February 9, 2012 (
See all reviews by this customer
)
Great idea to put your special memories on paper---Awesome gift!! clear solo pics come out best for this product.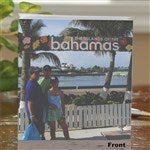 Good Gift
By
Lindy S.

(Canada) - December 15, 2011 (
See all reviews by this customer
)
I bought this for my mom, for something to put on her desk. And because there are 4 of us kids, I put a picture of each of us on there, one on each side. I think it turned out good, except that the picture of myself & my fiance, the top of my head is cut off? And I know that when I uploaded the picture and went through the 'cropping' stage, I never cropped it like that. It won't make a big deal later on, because with the post-its as she used it your faces will disappear, but the point being, I wish it didn't crop my head off.
Besides that, I would recommend buying this!

Nice notes
By
Shopper

(Odenton, MD) - December 11, 2011
I was happy with the results and the look of the note cube. Photos weren't as bright as on other items I ordered but I think that's due to the separate note papers. In all, I was satisfied.

Great Gift
By
Shopper

(Baton rouge, LA) - December 5, 2011
I got this for my boyfriends mother and it come out really cute. The only thing i did not like was that to actually use the sticky notes she will have to take pieces of her families face apart. Great Gift Idea!

Big
By
Shopper

(San Diego, CA) - June 6, 2011
Great, just wish the colors were a little brighter, but pretty amazing otherwsie.

Nice!
By
Joanna N.

(Houston, TX) - December 29, 2010 (
See all reviews by this customer
)
Very nicely done. Pics turned out slightly darker than originals but I had this done as a Christmas gift and it was a huge hit. Everyone in the room wanted one but admited they could never tear off the paper because it was so beautiful. A great, unique and handy gift.

Cute photo post 'em
By
Jan W.

(Arlington Hts, IL) - December 25, 2010 (
See all reviews by this customer
)
The photos looked great. I do wish I knew the order they would appear on the cube because I would have prefered knowing which phots were opposite from each other. Nice job!

really cute gift idea
By
Beth S.

(Pittstown, NJ) - December 22, 2010 (
See all reviews by this customer
)
great gift for people who have everything; people always love having gifts personalized with pictures ofloved ones!

Very nice!
By
Christie K.

(Yonkers, NY) - December 19, 2010 (
See all reviews by this customer
)
The quality of the pictures was pretty good. The color was not as vibrant as the sample, but overall I am satisfied with the note cube. It makes as a great gift and the recipient was very impressed and loved it.

Great idea for a Christmas present
By
Valerie H.

(Easton, CT) - December 13, 2010 (
See all reviews by this customer
)
The cube came out great. I am sure the gift will be really liked.

Fun gift idea
By
Courtney R.

(Charlotte, NC) - November 24, 2010 (
See all reviews by this customer
)
This is a great gift idea. Be sure to use photos on the lighter side..any dark photos really show up dark on the cube. I like that this note cube offered the opportunity to personalize with photos on all four sides. I had seen a similar note cube option elsewhere and they only let you personalize with photos on three sides only.