Choose darker matte
By
Shopper

(MESA, AZ) - July 1, 2014
Good product- good price- good service; but recommend choosing dark matte background or you can't read letters (white bevel edge would help) I painted my beige matte dark green.and it's better

Great Mother's Day Gift
By
Shopper

(Zebulon, NC) - May 14, 2014
My husband and I bought (2) of these frames for Mother's Day gifts. We ordered them with the word "Family". Our Mom's loved the frames! The reason I gave it 4 stars rather than 5 was that I thought the wood frame itself could have been a little better quality.

Great item overall
By
Shopper

(Dallas, TX) - January 2, 2014
Overall, this was a very nice item. As it was a gift, I wish it had not come in a box labeled "frame," so we could have more of a surprise. Also, when the item arrived, the glass was kind of "loose" in the package... Sort of floating around. It was not damaged at all, though. A little disappointed I paid full price, but I bought it prior to Christmas, so of course it went on sale afterward.

Finally, I wish this item came in a larger size. I saw the dimensions when I purchasing, but it "felt" a little smaller when I saw it. The laser cutting was perfect, though.

Overall, it is a great item.

Perfect
By
Shopper

(Bryan, TX) - December 19, 2013
The order was delivered on time and was exactly what I expected. It was perfect.

Makes a great gift!
By
Timothy C.

(Vancouver, WA) - December 16, 2013 (
See all reviews by this customer
)
The frame turned out very nice! It's a little tricky your pictures to look as nicely laid out as they do online, but it just takes a little bit of time and moving things around and you wind up with a beautiful and person gift. The frame is high quality and I was very excited to find that it included mounting gear. I would highly recommend and plan to buy another!

beautiful Memories
By
heather G.

(ponte vedra beach, FL) - October 11, 2013 (
See all reviews by this customer
)
the picture frame is wonderful, easy to add picture and/or designs. black frame, glass letters done very well. The only trouble for me was to decide what pictures to use in our family to create the look we wanted. I recommend this piece for any family, friend or any occasion it will be a wonderful memory to cherish for all to see.

unique gift
By
Rosita B.

(Port Charlotte, FL) - September 30, 2013 (
See all reviews by this customer
)
pleased with the way it turned out. hopefully the couple we bought it for will be just as pleased they are celebrating their 20th anniversary

photo collage frame
By
Shopper

(cary, NC) - June 20, 2013
I was worried the product would be delivered with a flaw or broken but it was perfect and just in time to personalize with photos for a gift. Yes I was pleasantly surprised by overall appearance and quality. I added another piece of mat board in the back to tighten closure. I would order this again. Great gift idea!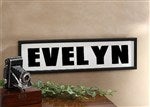 Photo Collage Frame
By
Shopper

(Denver, CO) - December 10, 2012
I liked the product very much. I think it is a great idea for anyone who appreciates a creative approach to their photography. The concept is quite unique and I am sure will be appreciated as a gift.

Frame was really nice!
By
Shopper

(Avondale, AZ) - November 6, 2012
I purchased this frame for one of my Hubby's Anniversary gift from me, and needless to say he loved it! My friends loved it aswell. It's a neat way to display your pictures!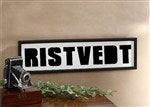 Great collage
By
Flora P.

(Laurel, MD) - July 25, 2012 (
See all reviews by this customer
)
The letter cutting is neatly done! I just wish that I can also fit landscape sized pictures way faster, what I did was to really make a collage of pictures and use tape behind it... It still turned out great though!

Nice Name Gift
By
Michelle C.

(Harrisburg, PA) - April 7, 2012 (
See all reviews by this customer
)
Everything was as expected. Purchased as part of an engagement present for a new couple.

Cute gift
By
Shopper

(Winthrop , MA) - December 24, 2011
Love it. A little smaller than expected but overall good quality.

Good but need 5" x 7" photos
By
Shopper

(Aurora, OH) - December 16, 2011
This is a nice Frame however unless you have vertical 4" x 6" Photos, you need 5" x 7" photos to fill in the letters.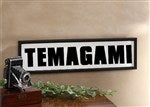 Great family keepsake
By
Michelle C.

(Revere, MA) - December 15, 2011 (
See all reviews by this customer
)
This frame was a great idea. Good quality and great etching of our name. The only flaw is that the height of the letter openings is just inder 4in so you can only fit 4x6 photos if they are vertical. I have to go try some in 5x7 and make sure the subjects fit nicely in the openings. It is a bit tricky, but it will be nice when it's up I'm sure! (If they fix that I would give it 5 stars)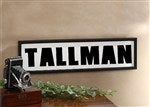 Creative, Fun Gift Idea
By
Kathleen B.

(Washington, DC) - June 6, 2011 (
See all reviews by this customer
)
Absolutely love this frame and personalized matting! Gave it to my sister for her birthday and it was a huge hit (she always reminds my two small children that she is their "FAVORITE" aunt - not a problem to find photos that fit behind the different letters. My only disappointment is that the back of the frame is secured by the small metal tabs that bend up and down, would rather see the nicer tabs that rotate to secure the back in place. Other than that, VERY pleased!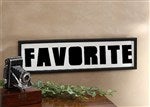 Perfect Thank You
By
Shopper

(Woodbury, MN) - April 1, 2011
This frame was great for its intended purpose~a thank you gift! The only thing that I was a bit surprised by was the burn marks on the back of the frame where the letters were cut out (not visible from the front of the frame at all).

I am planning to purchase more special gifts like this for some upcoming family events (graduation, Father's Day, etc.).

L BARROS
BENFICA

Great Frame
By
Shopper

(Cheyenne, WY) - March 8, 2011
I ordered six of these picture frames! They arrived in less then six or seven days from the date that I purchased them, super quick shipping. I was nervous about having pictures that would fit, but honestly I have to order quite a few 5x6 photos to fill the area width wise. They've accommodated many types of photos! The only two things/reasons I gave this four out of five is that they don't come with hooks to hang on the back of the frame already. They provide you with a kit of metal wire and screws for the frame, now I've got to get my husband involved in a project that was suppose to have been all mine. Secondly, be careful with symbols I used a few dashes and those where pretty tight with photos, fair warning.

Great gift
By
b J.

(pgh, PA) - January 4, 2011 (
See all reviews by this customer
)
I got this for a fried for Christmas. The personalization really makes it a wonderful gift to give. The site was quick to respond to questions, and the product shipped promptly. I will likely continue shopping here for future gift needs.

Unique, great gift idea but not the best quality.
By
Alison R.

(Madison, WI) - December 15, 2010 (
See all reviews by this customer
)
I ordered this as a gift. I was surprised at how quickly the item shipped! The frame displays nicely and was much easier to find pictures to fit inside the letters than I thought it would be. The frame itself however does seem cheaply made. The corners look as if they may come apart and mine came with a piece of tape on it that, when removed, took off a metal piece from the back. The frame really does look nice, just don't plan on inspecting it too close!

Excellent gift
By
Jerilyn W.

(Box Elder, SD) - November 27, 2010 (
See all reviews by this customer
)
I purchased this frame for my sister in law with her new last name on it. I was very pleased with the quality though it was smaller than I had expected. I plan on buying one for myself in the future. Overall I think its an excellent frame.

great shower gift
By
Jordan F.

(Clarendon Hills, IL) - July 16, 2010 (
See all reviews by this customer
)
I ordered this item for a friends shower and was very happy with it when it arrived. One note, make sure you order 4 x 6 photos as 5 x 7 will be too big.
I can't wait to give it as a gift, I am sure it will be a big hit!

Neat
By
kimberly L.

(belleville, IL) - June 17, 2010 (
See all reviews by this customer
)
Very cute! Bought it as a wedding gift for friends and wanted one for myself when I received it! Good quality and price. The only problem I had is when I received it the glass was broken, but when I contacted the company I was sent a new piece within 2 days!

Nice!
By
Linda C.

(Polson, MT) - May 14, 2010 (
See all reviews by this customer
)
I ordered the collage frame in March 2010. It was delivered quickly and looks nice, although I did tea-stain the white mat to make it match other frames.

Amazing Idea
By
Shamsa A.

(Springfield Gardens, NY) - January 31, 2010 (
See all reviews by this customer
)
This is a lovely frame for putting pictures with great memories, it's not the 1st time I order it. I always order it and yet I'll still keep ordering. I love this item, its one of my favorite items, I find it an amazing gift.

The Frame is Ok
By
Paz H.

(Fresno, CA) - January 12, 2010 (
See all reviews by this customer
)
We got the frames as a partial wedding thank you gift to our parents. They look ok and will look good once hung up. However, the frame itself is a little on the cheap side. I am glad we got this on sale and did not pay full price. The mat is great. The frame is Wal-Mart quality.

Your customer for Life !
By
Gogi H.

(Brockton Ma, MA) - December 18, 2009 (
See all reviews by this customer
)
You have a new customer for life!!! The personalized collage frames I ordered are fantastic! And I was so impressed with the customer service I received! One of the four frames I received had the wrong name upon arrival. I was shocked when I called you to explain the issue. I received my new frame in a matter of days, I really cannot thank you enough for the experience I have had. I have been personalizing them with pictures for each of my children,with they're families the frames are Christmas presents,I am so exited to give them out !! the only one thing I had wished was that the cover was glass and not plastic,but I still love them !! thank you and Merry Christmas from my family to all of yours !