I finally found what I was looking for
By
Anna B.

(Belgrade, MT) - January 3, 2014 (
See all reviews by this customer
)
I was so nice to be able to get what I wanted. The process of designing it was fairly simple and fool proof. I was a little concerned when the box arrived and it felt so light, but the mat is not flimsy at all and has a nice rubber backing for grip. This was a gift for my husband to put in the hanger and he was completely surprised and happy with it.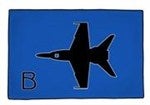 Great Product
By
Nathan C.

(CHAPEL HILL, NC) - December 23, 2013 (
See all reviews by this customer
)
Exactly what I wanted. Just a little creativity on my end, and it made the perfect gift! Thanks.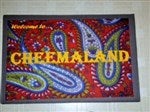 PERFECT GIFT
By
Shopper

(Jellico, TN) - November 29, 2013
Very pleased with this purchase for my daughter for Christmas. Her room is zebra and she loves penguins, butterflies etc... The design I chose is a perfect match to her room. She is going to be a happy little girl when she opens this gift. Finding personalized items that match the decor in her room have been difficult until now. I love the option given to upload multiple images and ability to change the size and location on the mat of each upload. I am a very happy Mom to have found this website. Thank you Personalization Mall the mat is excellent! Fast shipping also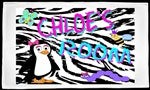 Pictures do not do it justice
By
melissa H.

(brick, NJ) - June 3, 2013 (
See all reviews by this customer
)
I was a little hesitant to order this because the picture seemed almost cartoon like, however I am extremely happy with this product. Exactly what we wanted. Great quality and nice texture.

He loved it!
By
Shopper

(Fort Collins, CO) - June 5, 2013
I designed a doormat for my husband and he loved it! I am extremely pleased with the product and how it came out! It's beautiful! Designing the mat was very easy, which is awesome! I was able to move things around the way I wanted them! Thank you Personalization Mall!

awesome
By
Shopper

(Olathe, KS) - June 13, 2013
Love it! Very nice product. Would defintely recommend!

Great for Events
By
Shopper

(Phoenix, AZ) - June 28, 2013
Turned out great - designed for a birthday weekend get together - gave as a thank you gift for the Host. Everyone loved it and got a good laugh.

Personalized doormat
By
Shopper

(Springdale, UT) - January 1, 2014
I didn't personally see this item as it was a gift for my kids but they were kind enough to send me a picture and they LOVED it. Perfect for their home and I'll certainly order again.

A Happy Pop-Pop
By Shopper (Piscataway, NJ) - December 27, 2013
I brought this mat that read Man Cave Pop-Pop's from my daughter to give to my father. It arrived fast and looked great. Everyone loved it-this gift was a hit. I love this site!!

Reasonable and Nice
By
nancy H.

(surprise, AZ) - January 1, 2014 (
See all reviews by this customer
)
This was intended as more of a "gag" gift than anything. Not sure the recipient will actually use it. But I turned out just as I expected it to look, so I am quite pleased. And the price was WAY more reasonable than I had expected to find. It is a gift, so obviously I haven't used it, but it looks to be good quality. Will use this site again for sure.

Boat Mat
By
Lu T.

(Gainesville, GA) - April 14, 2014 (
See all reviews by this customer
)
You can not beat this mat for the price. We love it and placed it on our boat to wipe feet. Is it going to last, long term? No, but the price reflects that. If you want a mat that will last for eons, prepare to pay for it. If you want a nice quick alternative that won't break the wallet, this is it. Go for it, they do a nice job.

Good Quality - Fast Service
By
Shopper

(Sevierville, TN) - February 11, 2014
This doormat arrived sooner than promised and the quality is good. The doormat is thinner than what I expected for the money, but since it is custom you will pay more. I would order again but wait for it to be on sale next time.

1
By
warren S.

(Winston-Salem, NC) - September 16, 2013 (
See all reviews by this customer
)
It is exactly what I asked for and delivery was quick. No complaints.

Stylish, beautiful Doormat passed my expectation
By
Shopper

(Danville , CA) - August 24, 2013
I recently ordered a doormat from the company i do business all the time, it took them three weeks to get in touch with my designer and back and forth with her and then another two weeks to get the doormat which ended up being 10 times more expensive, huge and not a good fit for a medical office. No return policy and they felt they did me a favor buy bugging them about how long and how good the outcome was. With Personalization it took me 10 min to to order exactly what i want and it ended up being just right! I will spread the good work:)

Great house warming gift!
Giving this to my sister for a house warming gift. She will love it!

Doormat
By
liesl L.

(patchogue, NY) - November 1, 2013 (
See all reviews by this customer
)
Great website and easy to use . My boyfriend loves his customized doormat

Custom doormat
By
Shopper

(Westford, MA) - October 21, 2013
Exactly as visualized.

Well made!
By
Richard P.

(Albany, OR) - August 6, 2013 (
See all reviews by this customer
)
Quality matt that will hold up to a lot of traffic.

great rug or wall hanging
By
Shopper

(Hilton Head island, SC) - July 28, 2013
i purchased this for a little rug for a store, but it
is so nice i am thinking of framing it for a wall hanging.

Better than I thought!!
By
Shopper

(saginaw, MI) - July 16, 2013
The colors and picture were bright and clear. Really cute!!

great rug or wall hanging
By
Shopper

(Hilton Head island, SC) - August 2, 2013
these rugs are great for business or fun.
we bought one for business and made a funny one for a friends boat.
they come out great!

Awesome!
By
Shopper

(Fort Collins, CO) - August 3, 2013
I am always so pleased with personalization.com! This doormat is perfect and looks exactly like I designed it! Oh, and the design/customization program they have is great too! This was very well priced and cheaper than most I found with UNLIMITED amounts of possibilities!

Love it
By
Carmeletta S.

(Brook Park, OH) - August 2, 2013 (
See all reviews by this customer
)
I purchased this for a friend of mine that just got his new apartment. I was blown away by how well it looks.

super fast delivery
By
Shopper

(crown point, IN) - December 27, 2013
I ordered the personalized door mat, it is a little light, in weight, but priced cheap and came in 2days! overall, well worth the price.

cute
By
Shopper

(Fuquay Varina, NC) - March 22, 2014
doormat was done very well, I was very happy with the design and writing, but this is not a very thick, I am afraid to put it outdoors. If You need a mat for when You walk inside the house then its good for that.

Not the best quality
By
Shopper

(Stratford, NJ) - February 9, 2014
I ordered this doormat for my son and daughter-in-law when they moved into their new home. I was somewhat disappointed when I saw the mat. It is a very thin mat and after a few months I am sure it will roll on the corners and have to be trashed. The picture and print was fine but the mat was much too flimsy. Don't waste your money!

Product was exactly as, no wait, it was better, than expected!
By
Eugenia W.

(Alexandria, VA) - May 24, 2013 (
See all reviews by this customer
)
I have never ordered pre-printed products of this nature on-line before so I was VERY pleasantly surprised to receive the doormat and it was EXACTLY as expected. I am going to try ordering a few other things now from your company to turn my graphic designs into printed products for family and friends. The prices were also very reasonable!

Door Mat - very cute
By
Debra B.

(harker heights, TX) - August 16, 2013 (
See all reviews by this customer
)
I loved the mat that i designed. The color was not as bright as it looked on line, but it is still pretty. I would use this site again!


Nice gift
By
Carly H.

(Savannah, GA) - June 17, 2013 (
See all reviews by this customer
)
This turned out nicely as a gift and the recipient really liked it. It is a little thin but the quality seems fine. I do wish I had known it was more fabric-like than slick. This will make it harder to clean.

Way too light weight and smooth for a doormat
By
patricia J.

(hanover, MD) - December 20, 2013 (
See all reviews by this customer
)
I got several items from Personalization Mall, and was satisfied with the others, but this one was a disappointment. Too light weight too smooth no traction. Very unsatisfied.

Doormat
By
Shopper

(Holland, OH) - December 16, 2013
This was not the quality or size that I invisioned. I live in Ohio and a strong wind will take this mat away. But it is fun with the monogramming.

Very nice, but the color is off.
By
Shopper

(Tallahassee, FL) - July 30, 2013
I ordered the brown doormat and was expecting something like shown on the website so I got a dark blue print... but the doormat that I actually got was a very dark brown so the blue print barely showed up. Great product, I just wish the color on the website was more true to the actual color so I would know what colors to get printed on it.

Flimsy
By
Shopper

(columbia, SC) - December 21, 2013
The colors and appearance of the design were good. The mat was very thin. It almost looked as though the design was on a thin piece of tissue paper fused to the mat. I do not think that it will survive actual feet on it. A good idea, but not really functional.

Welcome Aboard Mat
By
Julie M.

(Burlington, NC) - July 31, 2013 (
See all reviews by this customer
)
The mat was ok. I guess I was wanting something a little more applying. But I guess you get what you pay for. I do think this site has some cute thing and I will probable order something else down the road.

Rug
By
Shopper

(Orlando, FL) - September 6, 2013
Just what I wanted. :)

Doormat
By
Shopper

(Norfolk, VA) - December 17, 2013
The doormat looks exactly like my design, except for the white line that ran across the image of the deer. So I had to take a black Sharpie and color it in. Thank goodness for black Sharpies!! I wish the mat were of a higher/thicker quality, but it's what I'd expect for the price. It's always nice, though, when a company exceeds your expectations, rather than meeting them!

Good picture quality
By Shopper (Sewickley, PA) - December 10, 2013
I am very happy with the quality of the picture on the doormat. The mat itself is a little thin (I think) for outside use at the front door, but it will be great to have at the bottom of the basement steps, in the garage at the door leading into the house, or on the back porch for the furry kids to wipe their feet on before coming back into the house (since it has their pictures on it anyway). I'm not sure that it would hold up, though, using it at the front door and getting heavy usage.

Very Happy Brother on Xmas
By
Shopper

(Arcadia, CA) - December 26, 2013
I customized this door mat for my brother's Christmas present. It got here in a very timely manner and was wrapped with time to spare in the countdown. The mat hasn't been used yet, but it seemed like more of an indoor mat do to the smoother surface of top layer.

Accurate and Good Quality
By
Shopper

(Erie, PA) - December 26, 2013
The mat looks just like I designed it to! The picture doesn't interfere with the feel of the mat. ONLY bad thing is the backing is pretty cheap. I don't recommend putting this mat outside. I feel the "grip" on the back would disintegrate.

loved it.
By
Shopper

(Mechanicsburg, PA) - December 26, 2013
We loved this. The only dislike was that the mat could have been a little thicker. Otherwise it was great. I would definetly make one again.