Can and bottle wrap
By
Loretta F.

(Staten Island, NY) - August 16, 2014 (
See all reviews by this customer
)
Always searching for that special gift that hasn't been given before. This is great for that certain someone with their favorite drinks.

Can cozy
By
Shopper

(Grayslake, IL) - July 14, 2014
This is the 4th customized can cozy design I have purchased in the last 6 months and each time the recipients are thrilled to get them. They fit most cans and bottles and looks exactly like the preview. They are a practical and inexpensive way to commemorate vacations, birthdays, family get togethers. The response time is great and I am sure I will order more in the near future.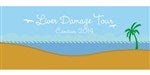 Happer Camper
By
Karen O.

(Brooklyn, NY) - May 15, 2014 (
See all reviews by this customer
)
Got this for my husband, he loves it. I love this website. I buy everything from you guys. The quality of all the product is always 100%. Love it.

Very Nice Bottle Kepper
By
Shopper

(Slidell, LA) - January 14, 2014
I purchased this for a young man to keep tabs on which drink is his. He loved it.

Very pleased
By
Pamela L.

(Coral Springs, FL) - December 22, 2013 (
See all reviews by this customer
)
Love the product. The best part is being able to see the finished product before ordering. Exactly what it is going to look like.

cute idea
By
Lauren M.

(Merritt Island, FL) - December 15, 2013 (
See all reviews by this customer
)
Awesome product. It turned out great!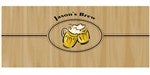 Gift for 50th birthday
By
Kelly C.

(Wallington, NJ) - September 22, 2013 (
See all reviews by this customer
)
I saw this in the past and were going to order for other occassions but never did, then my brother turned 50 and thought this would be a great gift,ordered 2 of them ... He liked them, and at one point was wearing thm as wrist bands.... :-)... Will consider these again for another party or as a gift...

Nice
By
Erika A.

(Helendale, CA) - August 11, 2013 (
See all reviews by this customer
)
Love it :) Ty very nice & smooth bottle wrap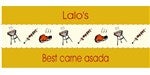 Koozie
By
Shopper

(Stilwell, KS) - July 21, 2013
Very useful and fun party favor

Beach Bash
By
Terri B.

(Roanoke, VA) - July 19, 2013 (
See all reviews by this customer
)
The can wraps were delivered quickly. The personalization was perfect - just what I wanted. A wonderful keepsake of our week.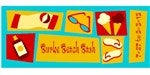 turned out great
By
Shopper

(San Clemente, CA) - June 17, 2013
I ordered three different ones. They all turned out great just as the design had showed before I ordered. I little pricey if you are wanted a bunch but good for fathers day or something like that.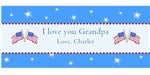 Great gift
By
Shopper

(Bonney Lake, WA) - June 17, 2013
so much fun! it's just a wrap around that attaches with velcro, but, as the recipient pointed out, that's handy for cans.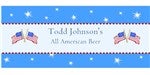 Perfect!
By
Ellen H.

(Fishersville, VA) - June 17, 2013 (
See all reviews by this customer
)
Exactly what I was looking for!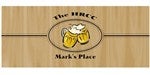 great & different
By
Shopper

(newton, NJ) - December 26, 2012
ordered these for my drinking friends & came out great

Gift item
By
Shopper

(Ransomville, NY) - December 22, 2012
Purchased this as part of a future birthday present for my son-in-law. I had it sent to his house so I can't rate it. I am sure it is up to the standards of this company, so no worries!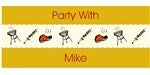 Very well done bottle wrap
By
Shopper

(Canada) - December 14, 2012
This turned out really great. I will probably order more. The inside is neoprene. I was thinking about ordering a bunch of them for an upcoming wedding.

Love them!
By
Ashley N.

(Lakemoor, IL) - December 5, 2012 (
See all reviews by this customer
)
Great quality, look real cool, definitely sturdy, these were made to last! Love them! Great price!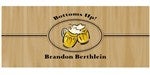 Love it
By
Shopper

(lake zurich, IL) - October 30, 2012
I am extremely happy with my personalized can/bottle wrap. It looks perfect!

Huge hit
By
Karen C.

(Nashville, TN) - August 29, 2012 (
See all reviews by this customer
)
I bought the wraps for an engagement party and personalized with the bride and groom's names and their future wedding date. I chose the beach scene because they live in California. They were great looking! And the bride, groom and all guests loved them! The extra bonus was the wraps also work great.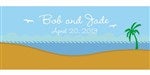 readytorocknroll
By
Shopper

(ashland, OH) - August 15, 2012
The can and bottle wraps I PURCHASED recently were just great. I wanted a gift that was different persononable and quality. Each wrap was made well . The designs on each were colorful and lettering was printed perfectly. In the near future I DEFINITELY WILL ORDER AGAIN.

Cool gift!
By
Janice C.

(Taylors, SC) - August 9, 2012 (
See all reviews by this customer
)
Purchased for the best man. He loved it! I recommend this as a gift for all groomsmen.

Quality product!
By
charlotte M.

(brunswick, OH) - August 1, 2012 (
See all reviews by this customer
)
Ordered these for a girls getaway to the beach. We used them over and over every day all week. They traveled easily in the beach bags and helped keep track of our own water bottles. They made a nice personalized souvenir and still look great!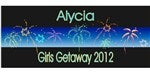 good present for someone
By
Shopper

(Tell City, IN) - July 11, 2012
got it for my dad for fathers day. he loved it

Perfect
By
Shopper

(Chehalis, WA) - June 30, 2012
This is great.
Just wish there were more option for design.
Need some horses, sailboats, wildlife, etc...

Boat Coozies
By
Shopper

(Fishers, IN) - May 12, 2012
Ohmygoodness!! We are thrilled with these coozies which bear my parents' names and the name of their boat. They can't wait to use them! The material inside the coozie prevents slippage so it fits any drink. Fantastic value!

Fun Item for Our Upcoming Trip
By
Mican D.

(Mattawan, MI) - March 19, 2012 (
See all reviews by this customer
)
Love the cozies! They will be great to wrap around a cool beverage while lounging on the beach or poolside. The product is durable, practical, and fun at the same time. Never disappointed with a purchase I have made from Personalizationmall.com. Thanks for another great buy!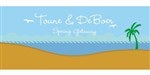 Stocking Stuffers...
By
Julia S.

(Longwood, FL) - December 17, 2011 (
See all reviews by this customer
)
Always find something different to add...these came out great!!!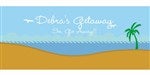 Perfect and fun!
By
Shopper

(kent, NY) - December 15, 2011
Cute idea, and useful too. Easy to store and nice to have on hand. Fun idea for a party favor!

Beach Wedding Coozies
By
Shopper

(Deerfield Beach, FL) - October 18, 2011
I ordered these as a small gift for some of the males in the family that are not in the wedding party. I know that they will get a lot of use out of them. It was nice to be able to personalize them with whatever I wanted. Quick turnaround too.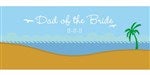 Great Item
By
Shopper

(Kew Gardens, NY) - July 30, 2011
I wanted to have something guests could use at my brother's 21st BBQ and these turned out perfect. Definitely a great product for the price.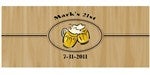 First time order
By
Shopper

(Runnemede, NJ) - July 25, 2011
I am so pleased with my order. It was placed and shipped on the same day!!! I thought for sure something was going to be wrong but everything was perfect. I can't wait to give these to my friends. I'll definitely be using Personalization Mall again!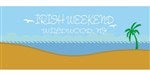 Fun
By
Tonya R.

(Monticello, IL) - July 18, 2011 (
See all reviews by this customer
)
personalization makes giving gifts FUN? We love being able to add are own personal touches!!

These are great!
By
Shopper

(Reidsville, NC) - July 5, 2011
We ordered these koozies for a family beach trip - personalized each one with the person's name. They were adorable and a big hit! A special remembrance for everyone to take home. They are substantial & cushiony - very nice quality - feel good to the touch. I could not be more happy with this product.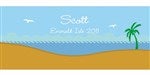 GREAT!
By
Shopper

(Lakewood, WA) - May 14, 2011
I bought these for a friend for a 4th of July gift! They are perfect!

Find your drink
By
Shopper

(Atlanta, GA) - March 5, 2011
Purchased these for a beach reunion. Excellant way to identify your drink when all the cans or bottles look similar. Also a great party favor.

Love my huggies!
By
KAREN D.

(OAK LAWN , IL) - March 4, 2011 (
See all reviews by this customer
)
This was the first time we ordered these and very happy with the personalized huggies! Can't wait to hand them out; I am sure our clients will love them!

GREAT PRODUCT
By
Shopper

(Appomattox, VA) - February 21, 2011
This is really perfect product. Goes right along with my boyfriend's "themed" BBQ birthday present! Thanks Personalization Mall.

Awesome and good quality!
By
Shopper

(Whitehall, MI) - January 19, 2011
These were great. I bought them for a get together with my cousin, aunt and mom and everyone loved their personalized huggie. They were great quality and they didn't look cheesy in the least. Love it!

GREAT QUALITY
By
June M.

(Westford, MA) - December 13, 2010 (
See all reviews by this customer
)
Ordered eight of these for our neighbor friends to go along with the collapsible cooler for a Christmas gift. Put their names on the cooler and it looked great. Received them in a short amount of time. Love Personalization Mall!!

Exceeds expectations
By
Patti H.

(Waxhaw, NC) - December 12, 2010 (
See all reviews by this customer
)
I love them! The personalized Huggies exceeded my expectations. Easy ordering, great quality and the printing looks amazing. The size is perfect for around a can and the Velcro holds strong. The lining keeps them from slipping. You won't be sorry.